Revolutionary Facade System at Cleveland Medical Mart: Innovative Use of Precast Panels
Cleveland, OH, USA
Revolutionary Facade System at Cleveland Medical Mart
LMN Architects has designed and developed a groundbreaking facade system for the Cleveland Medical Mart. This iconic structure in downtown Cleveland showcases state-of-the-art medical technologies and hosts medical industry conferences. The striking exterior of the building is inspired by biological structures and pays homage to the historic sculpted stone and terra-cotta facades of downtown Cleveland.
Innovative Use of Precast Concrete Panels
The facade system of the Cleveland Medical Mart is a testament to the versatility of precast concrete panels. The ability to use CNC cut formwork to form concrete has enabled a direct connection between 3D digital models and the production tooling for building components. LMN Architects used a generative digital model created in Grasshopper, linked to a sketched image file, to map panel types across the building elevations. Additionally, the design team worked closely with the precast concrete fabricator to develop the form-liners used to cast the panels.
In-House Production Methodology
The design team at LMN Architects created plaster models of the panels in their studio to test the effects of light over various textural studies. This in-house production methodology allowed for the rapid evaluation of multiple iterations under natural lighting conditions. Furthermore, LMN Architects customized their in-house software to coordinate multiple engineering and fabrication disciplines. This enabled a fluid flow of information between parties, resulting in a highly customized and complex facade system.
Digital Connectivity of the Extended Design-Build Team
The collaborative process of the extended design-build team for the Cleveland Medical Mart was enabled by the heightened digital connectivity. The generative Grasshopper model was directly linked to multiple output platforms, each suited to a specific collaborator. This allowed for a high level of trust between all parties, effectively eroding traditional contract barriers that exist between builders and designers. Ultimately, the intensive digital workflow produced an exceptionally complex envelope for the remarkably low cost of just $65 per square foot.
In conclusion, LMN Architects has set a new standard for the design and development of highly customized and complex facade systems using precast concrete panels. The Cleveland Medical Mart facade system is a testament to LMN Architects' innovative use of digital technology, in-house production methodology, and the enhanced digital connectivity of the extended design-build team. This revolutionary facade system will undoubtedly inspire future architectural projects.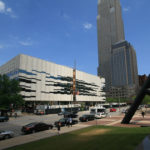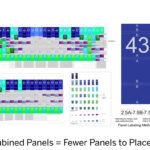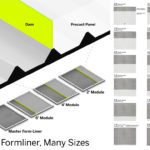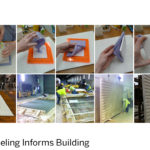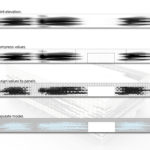 Project's associated companies