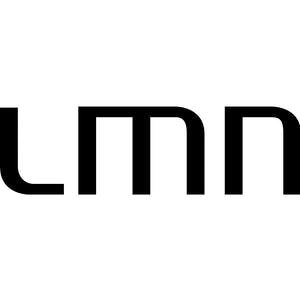 LMN Architects: Innovative, Sustainable Designs & Notable Projects
Architecture Studio
About the company
LMN Architects: A Leading Architecture Studio
LMN Architects is a renowned architecture studio that has been in the industry for over 40 years. The firm is known for its innovative and sustainable designs that have transformed the built environment. In this article, we will explore the history, philosophy, and notable projects of LMN Architects.
History of LMN Architects
LMN Architects was founded in 1979 by three partners: George Loschky, Judsen Marquardt, and John Nesholm. The firm started as a small practice in Seattle, Washington, and has since grown to become one of the most respected architecture studios in the world. Today, LMN Architects has over 150 employees and offices in Seattle, Los Angeles, and Washington, D.C.
Philosophy of LMN Architects
At LMN Architects, the philosophy is simple: design should be human-centered. The firm believes that architecture should serve the needs of people, not the other way around. This approach has led to the creation of buildings that are not only aesthetically pleasing but also functional and sustainable. LMN Architects also values collaboration and works closely with clients, stakeholders, and other design professionals to achieve the best results.
Notable Projects of LMN Architects
LMN Architects has an impressive portfolio of projects that span various sectors, including education, healthcare, civic, and cultural. Some of the firm's notable projects include:
1. The Vancouver Convention Centre West: This LEED Platinum-certified building is one of the most sustainable convention centers in the world. The design incorporates natural light, rainwater harvesting, and green roofs to reduce energy consumption and minimize the building's environmental impact.
2. The Tobin Center for the Performing Arts: This state-of-the-art performing arts center in San Antonio, Texas, features a unique design that blends the old and the new. The building's facade is made of precast concrete panels that resemble the historic buildings in the area, while the interior is modern and flexible.
3. The University of Washington Life Sciences Building: This research facility in Seattle, Washington, is designed to foster collaboration and innovation. The building features open labs, shared equipment, and flexible spaces that encourage interdisciplinary research.
Conclusion
LMN Architects is a leading architecture studio that has made a significant impact on the built environment. The firm's human-centered philosophy, collaborative approach, and sustainable designs have earned it a reputation as one of the best in the industry. With a portfolio of notable projects and a commitment to innovation, LMN Architects is poised to continue shaping the future of architecture.
We have good experience with
Bar
Big scale malls & outlets
Corporate
Cultural
Fashion stores & boutiques
Fast Food
Government
Hospitality
Industrial
Landscaping
Night Club
Residential
Retail
Urban Planning
Our Skills
3D
AutoCAD
Autodesk Alias
Autodesk Fusion 360
Blender
BlocksCAD
BricsCAD
CAD
Chief Architect
Fusion 360°
MagiCAD
Morphi
Shapr3D
SolidWorks
SolveSpace
Strata Design 3D
Tekla Structures
Vectorworks Fundamentals
ZW3D
We can help you with
3D Visualisation
Architecture
Architecture Drafting
Exteriors Design
Landscape
Lighting Design
Contact Details
United States
Seattle, WA, USA