Luxury and Elegance Redefined at Royal View Residence
Phoenix, AZ, USA
Title: Royal View Residence: A Majestic Blend of Luxury and Elegance
The Royal View Residence, a prestigious architectural project envisioned by the renowned WORKSBUREAU architecture studio, is set to redefine opulent living in the heart of the city. This exquisite development promises a harmonious blend of luxury, sophistication, and modern design, all while offering breathtaking panoramic views of the surrounding landscape. Nestled amidst lush greenery and commanding a prime location, this residence is poised to become an iconic landmark that exemplifies architectural excellence.
The design philosophy behind the Royal View Residence embodies a seamless fusion of contemporary aesthetics and timeless elegance. The architects at WORKSBUREAU have meticulously crafted a structure that harmonizes with the natural environment, creating an unrivaled living experience. With its sleek lines, expansive glass facades, and thoughtfully designed outdoor spaces, the residence effortlessly captures the essence of modern living. This architectural masterpiece not only provides an aesthetically pleasing exterior but also ensures a comfortable and inviting interior space for its discerning residents.
One of the standout features of the Royal View Residence is its emphasis on creating a connection between the indoors and the outdoors. Large windows and open-plan layouts maximize natural light, allowing for a sense of spaciousness and a seamless integration of the surrounding environment. The living spaces are meticulously designed to offer a sense of tranquility and serenity, with carefully selected materials and finishes that exude luxury and sophistication. The residence boasts an array of amenities, including a state-of-the-art fitness center, a rejuvenating spa, and lush landscaped gardens, providing residents with an unparalleled lifestyle experience.
Furthermore, the Royal View Residence's strategic location further enhances its appeal. Situated in close proximity to the city's vibrant cultural and commercial hubs, residents can enjoy easy access to a plethora of dining, shopping, and entertainment options. Additionally, the residence offers excellent connectivity to major transportation networks, ensuring convenient travel to other parts of the city.
In conclusion, the Royal View Residence by WORKSBUREAU architecture studio promises to be an extraordinary architectural marvel that seamlessly blends luxury, elegance, and functionality. Its innovative design, breathtaking views, and prime location make it a highly coveted address for those seeking a refined and sophisticated lifestyle. This iconic development is poised to redefine the standards of modern living, offering residents an unparalleled living experience that is sure to be cherished for generations to come.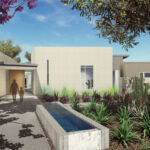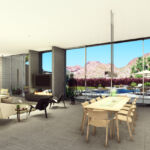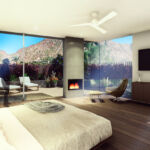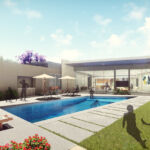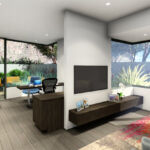 Project's associated companies