Modern Design Meets Classic Theater: Marion Oliver McCaw Hall
Seattle, WA, USA
A Modern Take on Classic Theater: The Marion Oliver McCaw Hall Project
LMN Architects has once again proven their creativity and innovation in the architectural world with their latest project, the Marion Oliver McCaw Hall in Seattle. The design of the hall embodies the classic forms of theater, but with a contemporary twist. The 5-story glass wall and array of scrims in the lobby create a visually stunning experience, inviting the entire community to participate.
As you make your way through the lobby, the curvilinear shapes and interactive modulation of light create a progression of space that seamlessly interweaves the interior and exterior. The metal scrims further enhance this effect, framing a grand stair that rises four stories within the lobby. The result is a space that is both inviting and dramatic, setting the tone for the performance experience to come.
The transformation continues as you enter the auditorium, where materiality and color become progressively deeper in hue, culminating at the proscenium. The improved sightlines and addition of new side-wall boxes and seating "wings" have created a space that is both acoustically sound and visually stunning. The perforated volume captured at the side-wall condition, washed in the deep glow of red light, forms both an acoustic reverberation chamber and audience circulation zone, creating a luminous and dramatic expression as a prelude to the performance experience.
Overall, LMN Architects has succeeded in creating a space that seamlessly blends classic theater with modern design. The Marion Oliver McCaw Hall is a testament to their creativity and innovation, and a space that is sure to delight audiences for years to come.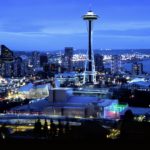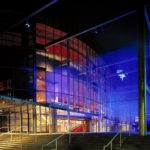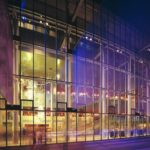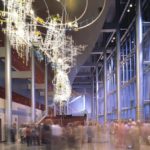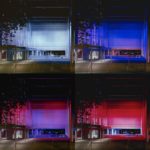 Project's associated companies