Inspirato Residence: Luxury Living Amidst Puerto Rico's Natural Landscape
Dorado, 00646, Puerto Rico
Inspirato Residence: A Harmonious Blend of Luxury and Nature
Nestled amidst the breathtaking landscapes of Puerto Rico, the Inspirato Residence is a testament to the remarkable craftsmanship and innovative design of the renowned architectural firm, Álvarez-Díaz & Villalón | Architecture & Interior Design. This extraordinary project seamlessly combines the allure of luxury living with a deep respect for the surrounding natural environment, resulting in a truly unique and awe-inspiring architectural masterpiece.
From the moment one sets foot in the Inspirato Residence, it becomes apparent that every detail has been meticulously thought out. The architecture effortlessly merges contemporary elements with the rich cultural heritage of Puerto Rico, creating a harmonious blend of tradition and modernity. The use of locally sourced materials and traditional construction techniques not only pays homage to the island's history but also minimizes the ecological footprint of the project, reflecting the firm's commitment to sustainability.
The interior spaces of Inspirato Residence exude elegance and sophistication. Every room has been thoughtfully designed to maximize natural light and provide sweeping views of the surrounding verdant landscapes. The seamless integration of nature into the living spaces creates an atmosphere of tranquility and serenity, allowing residents to experience a deep connection with the natural world. The architectural studio's expertise in interior design is evident in the careful selection of high-quality materials, luxurious finishes, and bespoke furnishings, ensuring that every aspect of the residence exudes a sense of refined opulence.
Beyond the luxurious interiors, the Inspirato Residence boasts a range of world-class amenities that cater to the needs and desires of discerning homeowners. A state-of-the-art fitness center, a rejuvenating spa, and a stunning infinity pool are just a few of the exceptional features that elevate the living experience to new heights. The meticulously landscaped outdoor spaces provide an idyllic setting for relaxation and social gatherings, seamlessly blending with the natural beauty of Puerto Rico.
In conclusion, the Inspirato Residence stands as a testament to the architectural prowess of Álvarez-Díaz & Villalón | Architecture & Interior Design. This remarkable project not only showcases their ability to create visually stunning spaces but also demonstrates their commitment to sustainable design and their deep understanding of the natural environment. The Inspirato Residence is a true embodiment of luxury, seamlessly blending nature and sophistication to create a living experience that is both awe-inspiring and harmonious.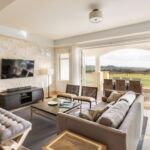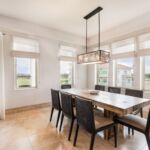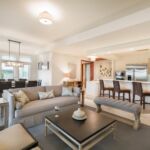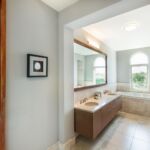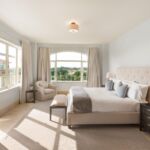 Project's associated companies