Istinye Residence: Exquisite Fusion of Elegance & Modernity
Pınar, İstinye Park AVM, 34460 Sarıyer/İstanbul, Türkiye
Istinye Residence: A Fusion of Elegance and Modernity
Nestled in the picturesque neighborhood of Istinye in Istanbul, Turkey, the Istinye Residence stands as a testament to the innovative and visionary design philosophy of Yapi Studyo Mimarlik architecture studio. This architectural marvel is not only a residential complex but a harmonious blend of elegance, functionality, and modernity, meticulously crafted to cater to the needs and desires of its discerning residents.
The Istinye Residence is a true masterpiece that has garnered significant attention for its distinctive and eye-catching design. The studio's architectural prowess is evident in the meticulous attention to detail, resulting in a building that seamlessly blends into its surroundings while exuding its own unique character. The exterior showcases a contemporary aesthetic, boasting clean lines, large glass facades, and a thoughtful combination of materials, creating a visually stunning structure that is sure to captivate any passerby.
As one steps inside the Istinye Residence, they are greeted by a world of luxury and sophistication. The interior spaces have been thoughtfully designed to create a seamless flow between the different areas, while ensuring privacy and comfort for its residents. The use of natural light throughout the building creates a warm and inviting ambiance, further enhancing the overall living experience. Each apartment within the residence has been carefully laid out to maximize space, with modern fixtures and finishes adding a touch of opulence.
One of the standout features of the Istinye Residence is its carefully curated amenities, which cater to the diverse needs of its residents. The complex offers a range of recreational facilities, including a state-of-the-art fitness center, a serene spa, and a stunning swimming pool that overlooks the beautiful Istanbul skyline. Additionally, the residence boasts meticulously landscaped gardens and outdoor spaces, providing a tranquil oasis amidst the bustling city.
In summary, the Istinye Residence by Yapi Studyo Mimarlik is a true architectural gem. Its innovative and visionary design, combined with a focus on luxury and functionality, sets it apart from the rest. With its prime location and impeccable attention to detail, this residential complex offers a refined and contemporary living experience that is truly second to none. Whether you seek a serene retreat or a vibrant urban lifestyle, the Istinye Residence is the epitome of modern living at its finest.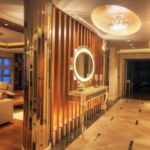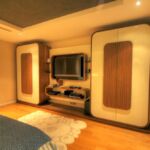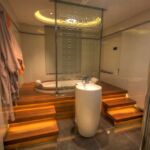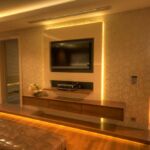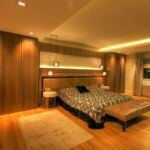 Project's associated companies