Embry West Loop: Luxury Living in Innovative Architecture
Chicago, IL, USA
Embry West Loop: A Modern Classic in the Heart of the City
Sulo Development tasked the Lamar Johnson Collaborative (LJC) with creating a luxury condominium tower that would match the success of their previous project, Hayden. Drawing inspiration from the rich history and unique character of the West Loop, LJC designed Embry West Loop – a stunning 16-story, 256,000 SF tower that sets a new standard for modern living in Chicago.
Dynamic Design with Attention to Detail
LJC designed Embry West Loop with an eye for elegance and detail. The tower boasts 58 units, including duplexes, 2, 3, and 4-bedroom units, and two penthouse units. The interiors are column-free, with large private terraces that offer unparalleled views of the city. Lower-level units engage with the vibrant West Loop neighborhood, while upper-level units feature oversized terraces that showcase the city skyline. With private elevator access and amenities like an outdoor terrace, chef's kitchen, gym, and dog walk and spa, Embry West Loop is the epitome of luxury living.
Lush Landscaping and Innovative Architecture
To complement the tower's sleek design, LJC created extensive landscaping along the street and on the building podium. The plantings change with the seasons, creating a dynamic and ever-changing character to the building facade along May Street. However, Embry West Loop is not just another glass box tower. The pleated bronze exterior catches the light and shadows of the changing sun, while oversized picture windows frame stunning views of the city and neighborhood.
Collaboration and Construction
LJC worked closely with KARA MANN on the interiors and finishes, while also collaborating with Ventana to design and detail the exterior integrated window wall. With sales already underway, construction is set to begin in the fall of 2021. Embry West Loop is poised to become a modern classic in the heart of the West Loop, setting the standard for luxury living in Chicago for years to come.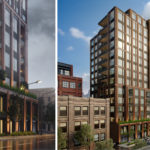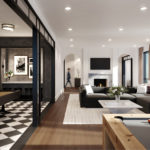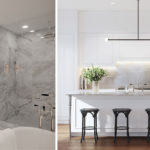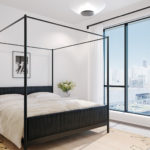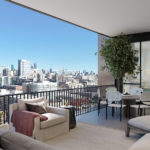 Project's associated companies