Condo Media Space: Modern Design Meets Cutting-Edge Tech
Vancouver, BC, Canada
Condo Media Space: A Fusion of Modern Design and Cutting-Edge Technology
V6B Design Group, a renowned architecture studio, presents their latest groundbreaking project, Condo Media Space. This architectural marvel is set to redefine the concept of contemporary living by seamlessly integrating advanced technology with sophisticated design elements. Located in a prime urban setting, this innovative condominium complex aims to provide residents with a dynamic and immersive media experience.
Designed with a focus on modernity and functionality, Condo Media Space boasts a sleek and minimalist aesthetic. The architectural team at V6B Design Group has meticulously crafted a structure that blends seamlessly with the surrounding urban landscape while offering residents a sanctuary of tranquility. The exterior façade features clean lines, floor-to-ceiling windows, and a striking mix of materials, including glass, steel, and concrete. This harmonious blend of elements creates an eye-catching visual appeal that is sure to captivate anyone who passes by.
Once inside, residents are greeted by a thoughtfully designed interior that exudes elegance and sophistication. The use of open floor plans and natural light creates a sense of spaciousness, while the carefully curated color palette enhances the overall ambiance. The communal areas, such as lounges and meeting spaces, are strategically placed throughout the building, encouraging social interaction and fostering a sense of community among the residents.
One of the standout features of Condo Media Space is its state-of-the-art media facilities. The V6B Design Group has integrated cutting-edge technology to provide residents with an unparalleled media experience. Each unit comes equipped with smart home automation, allowing residents to control various aspects of their living spaces with ease. Additionally, a dedicated media room is available to all residents, featuring high-end audiovisual equipment and acoustics designed to provide an immersive cinematic experience.
In conclusion, V6B Design Group's Condo Media Space is an architectural masterpiece that seamlessly combines modern design with advanced technology. With its striking exterior, thoughtfully designed interior, and innovative media facilities, this condominium complex is set to offer residents a unique and immersive living experience. As the project nears completion, anticipation grows for the unveiling of this extraordinary residential jewel in the heart of the city.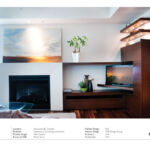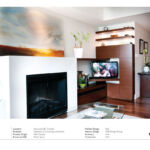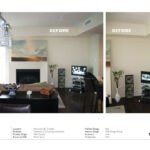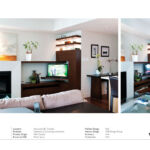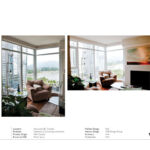 Project's associated companies