Revitalizing Trefkoele+: A Multifunctional Community Centre in Dalfsen
Dalfsen, Netherlands
Revitalizing Trefkoele+ Community Centre in Dalfsen: A Collaborative Effort
MoederscheimMoonen Architects have joined forces with the municipality of Dalfsen to create a community centre that connects the existing monumental library with new facilities. The project aims to incorporate a variety of functions such as sports halls, welfare spaces, educational and activity areas for all age groups, childcare facilities, and a central meeting place with a bar-restaurant. The design of this 7,500 sq. metre complex underwent a thorough restoration and renovation to offer a multifunctional space that connects people and society.
Multifunctionality in Design: The Key Criterion
The architects behind the Trefkoele+ project have emphasized the importance of multifunctionality in design. The new top-sport hall has been designed with a materialization and colour scheme that allows it to be used for sports, theatre, and other large-scale events. The library has been redesigned as a transit-space that connects different functions within the centre, minimizing the need for extra corridors. Each individual space offers a unique character in height, shape, and atmosphere, making Trefkoele+ an engaging and dynamic community centre.
Restoring and Renovating the Monumental Library
The oval-shaped monumental library has undergone a thorough restoration, while the centre of the existing complex has been demolished. Underneath the striking construction, different childcare facilities and the historic society have found their home. As a result, the library has moved closer to the heart of the complex, becoming a transit-space that joins different functions in a natural manner. The logistic joining of the facility spaces of the existing sport-hall with the new top-sports Hall allowed for successful integration, limiting the operation to renewing the facade.
Trefkoele+ Community Centre – More Than the Sum of Its Elements
The Trefkoele+ project is all about connecting people and society, and it shows in the design by MoederscheimMoonen Architects. The + is an overall motto that symbolizes this new community centre in Dalfsen. During the design-and build process, all parties involved embraced the + as their motto, making this building more than the mere sum of its elements. With multifunctionality as the key criterion, the Trefkoele+ community centre is a dynamic and engaging space that connects people of all ages and backgrounds.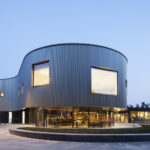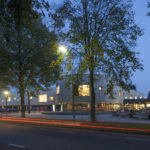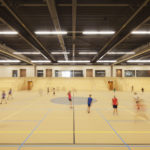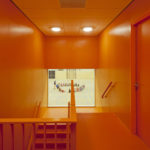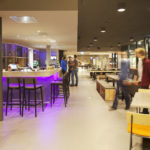 Project's associated companies