Broadway Loft: A Harmonious Fusion of Elegance & Contemporary Design
New York, NY, USA
Broadway Loft: A Fusion of Elegance and Contemporary Design
The Broadway Loft, a remarkable architectural project, is the brainchild of the renowned Danny Forster Design Studio. Situated in the heart of a bustling urban landscape, this contemporary residential space embodies the perfect blend of elegance, functionality, and innovative design. With its unique features and meticulous attention to detail, the Broadway Loft promises to be a haven for those seeking a sophisticated and modern living experience.
The design concept of the Broadway Loft revolves around creating a seamless integration between the interior and exterior spaces. The building façade showcases a harmonious marriage of sleek glass panels and exposed brickwork, exuding a sense of urban sophistication. This juxtaposition of materials not only adds visual interest but also allows for an abundance of natural light to permeate the interior, creating a warm and inviting atmosphere.
Upon entering the Broadway Loft, residents and guests are greeted by a grand foyer adorned with contemporary artwork and luxurious finishes. The open-plan layout of the living spaces seamlessly connects the kitchen, dining, and lounge areas, creating a sense of fluidity and spaciousness. The clean lines and minimalist aesthetic of the interior design are complemented by carefully chosen furniture pieces, which add a touch of sophistication without compromising on comfort.
One of the standout features of the Broadway Loft is the expansive rooftop terrace that offers breathtaking views of the surrounding cityscape. This outdoor oasis serves as a private retreat where residents can unwind and entertain in style. Complete with lush greenery, comfortable seating, and a state-of-the-art barbecue area, the terrace provides the perfect setting for al fresco dining and relaxation, all while basking in the vibrant energy of the city below.
In summary, the Broadway Loft by Danny Forster Design Studio is a testament to the fusion of elegance and contemporary design. With its seamless integration of indoor and outdoor spaces, luxurious finishes, and breathtaking rooftop terrace, this architectural masterpiece sets a new standard for urban living. Whether you seek a tranquil sanctuary or a vibrant entertaining space, the Broadway Loft offers the perfect balance between urban sophistication and modern comfort.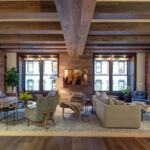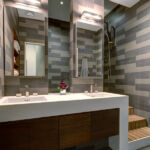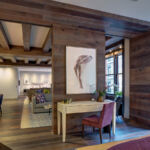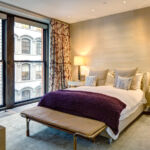 Project's associated companies