Experience Shanghai Mod Luxury at VIP Baccarat Club
Queens, NY, USA
Architects Rule, a renowned architectural studio, has recently completed a remarkable project at Resorts World Casino – a VIP-only Baccarat Club. Nestled within the sprawling casino located at Aqueduct Racetrack in Queens, the Baccarat Club spans an impressive 4,000 square feet. Drawing inspiration from the captivating theme of "Shanghai mod" and the iconic 1960 film "The World of Suzie Wong," the architects sought to create an exclusive space that would entice high rollers.
One of the standout features of the Baccarat Club is the attention-grabbing "Great Wall of China." This exterior window display showcases striking blue-and-white porcelain, featuring oversized and curvaceous pieces. This bold design element aims to captivate passersby and beckon them into the lavish world of high-stakes Baccarat.
Architects Rule went above and beyond by custom designing every aspect of the club's furnishings. From the bespoke carpet, which incorporates motifs of ancient Chinese coins, to the ceiling adorned with red "chop mark" light fixtures that symbolize "prosperity," "wealth," and "treasure" in English, no detail was overlooked. Even the wrought-iron cashier's cage draws inspiration from Chinese fretwork, adding an elegant touch to the overall design.
In their pursuit of creating harmonious surroundings, Architects Rule incorporated a beautiful mosaic-tile water feature into the space. This mesmerizing installation showcases symbols of good fortune, such as gleaming Koi fish and leafy water lilies, also known as lotus flowers. These elements not only enhance the aesthetic appeal but also promote positive energy and an auspicious ambiance, in line with the principles of feng shui.
Despite facing a challenge posed by a 60-foot-long bank of windows that offered no scenic views, the architects found a creative solution. They designed window decals that mimic the intricate carvings found in lattice and fretwork designs. This ingenious approach adds a touch of sophistication to the windows, transforming them into captivating focal points that complement the overall theme of the Baccarat Club.
Architects Rule has undoubtedly succeeded in creating a VIP Baccarat Club that exudes opulence and allure. Their meticulous attention to detail, custom-designed furnishings, and incorporation of cultural influences have resulted in a space that truly captures the essence of high-stakes gambling and luxury. The Baccarat Club at Resorts World Casino stands as a testament to the studio's expertise and innovation in the field of architectural design.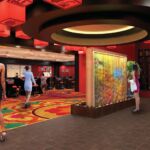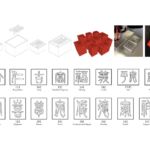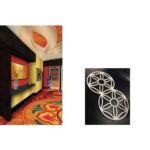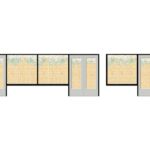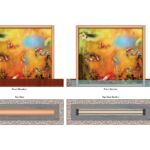 Project's associated companies