Protecting Wildlife and Promoting Harmony: AWF Karamoja Schools
Northern Region, Uganda
AWF Karamoja Primary Schools: Protecting Wildlife and Fostering Harmony Between Communities and Nature
The African Wildlife Foundation's 'Classroom Africa' programme aims to incentivize local populations to protect wildlife and view it as an opportunity, rather than a threat to their livelihoods. Two schools located adjacent to Kidepo Valley National Park in Karamoja/North-eastern Uganda are part of this initiative. Created by the Localworks architectural studio, the AWF Karamoja Primary Schools project incorporates ecologically-oriented design inspired by the local Karamojong tribe's traditional structures and their spectacular surroundings.
Building Materials and Landscape Design
Due to the remoteness of the sites and high transport costs, the building materials were carefully selected to be sourced locally wherever possible. The area around Kidepo Valley National Park boasts beautiful local stone, which was used for foundations and plinth walls. The upper part of the walls is made of compressed earth blocks manufactured on-site. The steel roof trusses were designed to be so light that two workers could lift them without machinery and so slim that the roof structure of two entire schools fitted on a single truck. Sliding and top-hung steel louvre panels form the windows and doors and provide a sturdy response to shading and security requirements.
The landscape design is seen by the Client as key towards fostering a better relationship between people and nature. Existing trees and shrubs were protected to an extraordinary extent, local species added, and innovative forms of appropriate agriculture introduced in the form of demonstration farms and gardens. The design also incorporates appropriate green technologies such as rainwater harvesting, solar power, fuel-efficient wood stoves, and 'aquaprivy' toilets.
Fostering Harmony Between Communities and Wildlife
The AWF Karamoja Primary Schools embrace surrounding nature and encourage harmony between the community and wildlife around them. Through education, the programme aims to create a sense of responsibility and pride towards the natural environment. The schools also provide an opportunity for the local community to learn about wildlife conservation and sustainable farming practices, which can help protect their livelihoods in the long term.
Conclusion
The AWF Karamoja Primary Schools project is a testament to the power of ecologically-oriented design to create spaces that foster harmony between communities and the natural environment. The Localworks architectural studio's innovative use of locally-sourced materials and green technologies has created two sustainable and beautiful schools that will have a positive impact on the local community for years to come.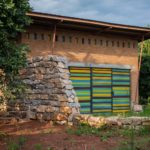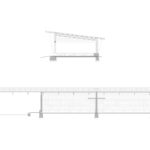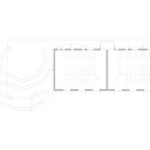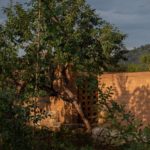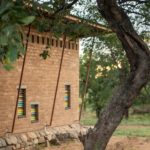 Project's associated companies