Sazerac House: Reviving New Orleans' Historic Charm
New Orleans, LA, USA
The Sazerac House, a remarkable project by Trapolin·Peer Architects, is situated on the outskirts of the French Quarter, serving as the headquarters for the renowned Sazerac Company. It stands as a testament to their brands and deep roots in the vibrant city of New Orleans. This splendid establishment occupies a collection of late 19th-century buildings and encompasses three floors dedicated to retail, exhibits, and a micro-distillery. Additionally, the upper floors will house an event space and the offices of the Sazerac Company.
Previously, these Italianate buildings once functioned as a department store for the esteemed Katz family. However, for the past three decades, they have remained vacant, silently waiting for their revival. Surprisingly, despite years of neglect, these structures have managed to retain a significant amount of their historic charm, leading to their recognition and designation as a Landmarked Status by the National Park Service.
The preservation of the building's historical character was a priority for Trapolin·Peer Architects. Their approach involved skillfully highlighting the existing historical fabric throughout the structure. While incorporating contemporary interventions, the architects ensured that the new elements seamlessly integrated with the old, aligning with the Secretary of the Interior's Standard for Rehabilitation.
At the heart of the Sazerac House is a central space, featuring a captivating three-story bottle display wall and a magnificent staircase. The stair railing tastefully incorporates subtle references to the iconic Sazerac Brand, while the stair treads themselves are ingeniously crafted from the beams that were removed to create the impressive three-story opening. This harmonious blend of old and new elements creates an awe-inspiring atmosphere for visitors.
In conclusion, the Sazerac House project by Trapolin·Peer Architects is a remarkable endeavor that breathes new life into a neglected piece of New Orleans' history. Its unique blend of historic character and contemporary design elements is a testament to the skill and vision of the architects involved. The Sazerac House stands proudly as a showcase for the Sazerac Company's brands and pays homage to the vibrant heritage of New Orleans.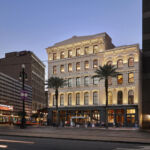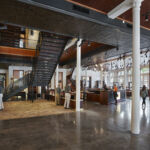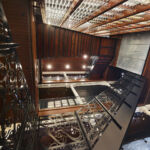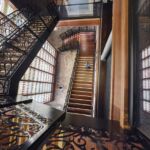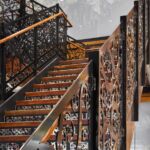 Project's associated companies