LIBERTY PLACE, CITY OF LONDON
Heron Tower, Bishopsgate, London, UK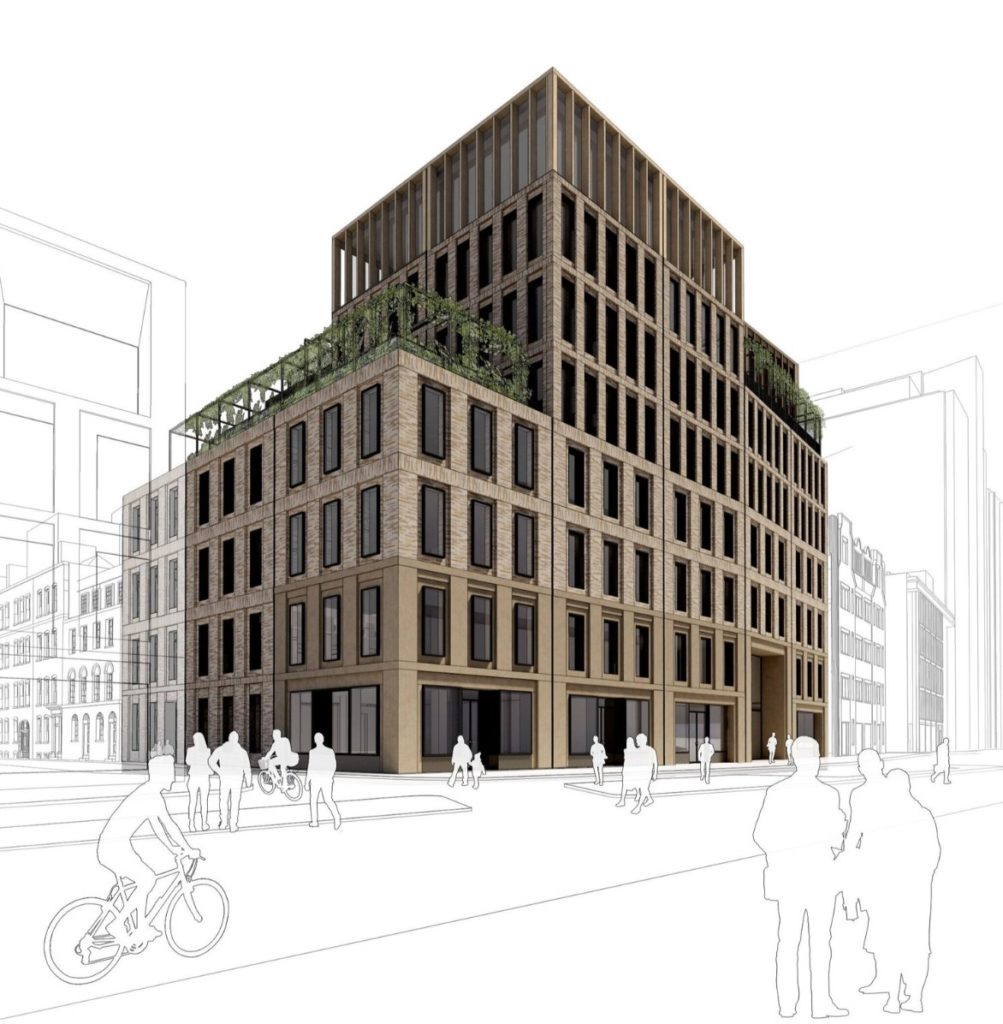 An old 1990s office building in Bishopsgate, just outside of the City of London, is being renovated and expanded as Liberty Place. Liberty Place, which has a view of both the Gherkin and Heron Towers, has a key spot in the historic Elder Street Conservation Area, bridging the vastness of the City with the intimacy of the neighbourhood. Our strategy was to utilise the existing concrete structure, encased in a new façade, in accordance with the client's economical goals.
Extending the existing structure upwards is a way to better mediate the different sizes of the neighbouring structures. In addition, the office offering includes four upper-level garden terraces, each of which serves a separate office.
Materials such as hand-thrown yellow/pink bricks and fair-faced concrete are used in the design to match the adjacent historic Folgate Street's colour palette, with bronze trimmings adorning windows/doors and high-level terrace pergolas. A black steel girder welcome desk is a tribute to the neighborhood's industrial past in the building's reception room.