Contemporary Manor House: Private Residence in East Riding
East Riding of Yorkshire, UK
Set in its own expansive landscaped gardens, this impressive new residence is nestled in the heart of the East Riding of Yorkshire. The architectural design of this contemporary home pays homage to the traditional manor houses that are characteristic of the Beverley area. The use of elegantly detailed ashlar faced limestone panels not only adds refinement but also anchors the building to its surroundings. The full height bronze framed windows not only serve as striking features but also offer breathtaking views to the south, overlooking the picturesque Humber Estuary and beyond.
Upon stepping inside, one is immediately struck by the abundance of natural light that floods the interior spaces. The large open plan living areas seamlessly flow into double height voids, creating a sense of grandeur and spaciousness. This clever design choice ensures that the house is bathed in sunlight throughout the day, creating a warm and inviting atmosphere for its occupants.
The bedrooms, located snugly under the roof, offer a more intimate and private retreat. The clever use of space ensures that each bedroom is a sanctuary in its own right, providing a tranquil haven for rest and relaxation. Additionally, a generously sized basement caters to the practical needs of the residents, offering ancillary accommodation, garaging, and a luxurious leisure suite.
Beyond its architectural brilliance, this private residence stands as a testament to the ingenuity and creativity of the Wildblood Macdonald architectural studio. Their attention to detail and commitment to creating a harmonious blend of modern design and traditional aesthetics is evident throughout the property. This exquisite home is a true masterpiece, showcasing the best of contemporary living in a setting that is both timeless and idyllic.
In summary, this extraordinary private residence in the heart of the East Riding of Yorkshire is a stunning example of architectural excellence. Its contemporary reinterpretation of traditional manor houses, combined with its strategic use of materials and panoramic views, create a truly remarkable living experience. The Wildblood Macdonald architectural studio has succeeded in crafting a home that is both functional and visually captivating, making it a true gem in the local architectural landscape.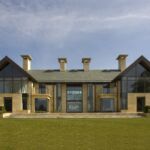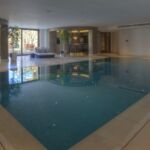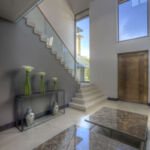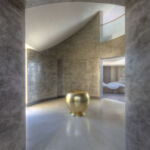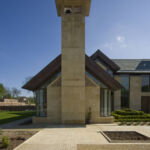 Project's associated companies