Residência 27: A Captivating Blend of Modernity & Elegance
Santa Ernestina - State of São Paulo, 15970-000, Brazil
Residência 27: A Harmonious Blend of Modernity and Elegance
Residência 27, a captivating architectural project crafted by the renowned |.iR 15| arquitetura architecture studio, seamlessly combines modernity and elegance to create a truly remarkable living space. Nestled in a picturesque location, this residential masterpiece offers a unique and captivating design that exemplifies the studio's commitment to creating spaces that harmoniously blend with their surroundings.
This architectural gem is a testament to the studio's expertise in creating spaces that are both functional and aesthetically pleasing. Residência 27 boasts clean lines, a minimalist approach, and a careful selection of materials that create a sense of timelessness. The integration of glass and concrete elements not only adds a touch of contemporary sophistication but also allows for an abundance of natural light to permeate the interior spaces, creating an inviting and warm atmosphere.
The thoughtful layout of Residência 27 ensures a seamless flow between the different areas, enhancing the overall living experience. The ground floor welcomes residents and guests with an open-plan design, where the living, dining, and kitchen areas effortlessly blend together. This communal space is designed to encourage social interaction and create a sense of togetherness, while still maintaining a level of privacy when desired.
As we ascend to the upper levels, Residência 27 reveals an array of private spaces that offer tranquility and comfort. The bedrooms, each uniquely designed with meticulous attention to detail, provide a serene retreat for residents. Large windows frame breathtaking views of the surrounding landscape, allowing nature to become an integral part of the living experience.
Residência 27 also boasts an outdoor area that seamlessly integrates with the interior, providing an ideal space for relaxation and entertainment. The carefully landscaped gardens, complete with a swimming pool and outdoor seating areas, offer a serene oasis where residents can unwind and reconnect with nature.
In summary, Residência 27 by |.iR 15| arquitetura architecture studio is a masterpiece that effortlessly combines modernity and elegance. Its timeless design, seamless integration with nature, and thoughtful layout create an exceptional living space that will surely captivate its residents. With its harmonious blend of functionality and aesthetics, this architectural gem is a testament to the studio's expertise and commitment to creating spaces that truly enhance the quality of life.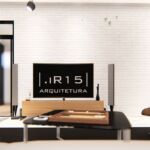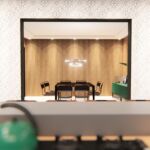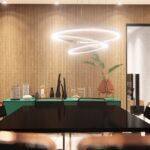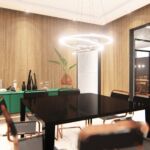 Project's associated companies