Reviving Madrid's Iconic Glass Pavilion: A Heritage Restoration Project
Madrid, Spain
Reviving the Iconic Glass Pavilion of Madrid
The "Pabellon de Cristal" is a remarkable architectural gem in Madrid, Spain. With a sprawling exhibition space of 20,200 m2, the three-story building is connected by elevators and escalators. Originally designed in July 1964 by Francisco Asís Cabrero, the construction work began on August 5, 1964, and concluded on May 1, 1965.
Revitalizing the Glass Pavilion
Due to its deteriorating condition over the years, the glass pavilion needed extensive refurbishment and restoration work. The Estudio_Entresitio architectural studio took on the project to reinstate the material and programmatic obsolescence of the building. The refurbishment was carried out in five independent phases, spread over four months each, during the summer period to avoid any disruption to the annual operation of the space.
Preserving the Cultural Heritage
The glass pavilion is a listed as a BIC or "good of cultural interest." Therefore, the restoration had to be sensitive to the heritage requirements of the Community of Madrid and the town hall. The focus was on restoring the original state of the project concerning the main spaces while creating new service and circulation areas that cater to the current functional needs. The refurbishment also aimed to eliminate architectural barriers and adding elevators for better flow.
Beyond the Building
The restoration and comprehensive renovation work inside the building were not the only changes made. Two large-scale outdoor actions were also necessary. The first involved the construction of an underground floor connected to the building via an underground gallery. The second was the addition of lightweight metal staircase towers connected to the building with walkways as new evacuation routes.
In conclusion, the restoration of the "Pabellon de Cristal" is an exemplary project that showcases the perfect balance between preserving the cultural heritage and functionality. The Estudio_Entresitio has successfully restored the iconic glass pavilion, making it a must-visit site in Madrid, Spain.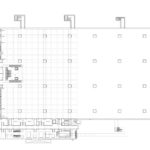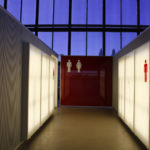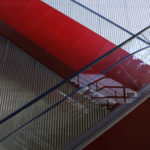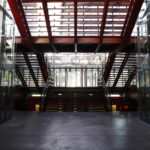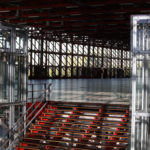 Project's associated companies