Modern Sanctuary in the Heart of Philadelphia: The Philadelphia Loft
Philadelphia, PA, USA
Philadelphia Loft: A Modern Sanctuary in the Heart of the City
Nestled in the vibrant city of Philadelphia, the Philadelphia Loft stands as a testament to the innovative vision of Gary Rosard, Architect architecture studio. This architectural project encapsulates the essence of modern living, offering a unique and luxurious space that seamlessly blends contemporary design with urban charm. With meticulous attention to detail, Rosard has created a sanctuary that harmoniously combines functionality, aesthetics, and comfort.
The Philadelphia Loft project is a stunning example of architectural excellence. Its sleek and elegant design boasts clean lines, open spaces, and an abundance of natural light that floods through the floor-to-ceiling windows. This carefully crafted layout not only maximizes the sense of spaciousness but also creates a seamless connection between the interior and the breathtaking cityscape beyond.
The interior of the Philadelphia Loft exudes sophistication and style. The carefully chosen materials and finishes lend a sense of luxury to every corner of the space. From the polished hardwood floors to the sleek marble countertops, no detail has been overlooked. The open-plan living area seamlessly integrates the kitchen, dining, and lounge spaces, fostering a sense of togetherness and making it the perfect environment for both entertaining guests and enjoying quiet evenings at home.
The design concept of the Philadelphia Loft also prioritizes functionality and practicality. Thoughtfully placed storage solutions ensure that every inch of the space is utilized efficiently, allowing for a clutter-free living environment. The carefully curated furniture and lighting fixtures further enhance the overall design, creating an ambiance that is both inviting and sophisticated.
In summary, the Philadelphia Loft project by Gary Rosard, Architect architecture studio, is a true architectural gem in the heart of Philadelphia. Through its modern design, attention to detail, and seamless integration of functionality and aesthetics, this loft offers a luxurious sanctuary for urban dwellers seeking a contemporary living experience. With its sleek lines, open spaces, and abundant natural light, the Philadelphia Loft is a testament to Rosard's vision and expertise, providing a modern oasis in the bustling cityscape.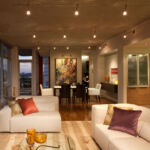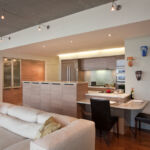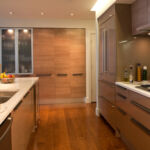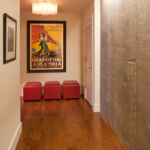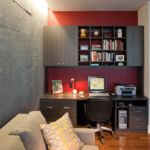 Project's associated companies