The Pearl of Istanbul: A Modern-Traditional Blend for Iconic Development
İstanbul, Turkey
The New Pearl of Istanbul: A Blend of Modernity and Tradition
Istanbul has always been a cultural melting pot due to its location at the crossroads of Europe and Asia. Today, the city is undergoing a rapid transformation with democracy, global investment, and tourism shaping the region's future. At the heart of this transformation is the Pearl of Istanbul project, a vision of Turkey's business and civic leaders, designed by the urban planning and architectural team at Lamar Johnson Collaborative.
Situated on a natural bluff overlooking the Marmara Sea, the Pearl of Istanbul takes full advantage of its stunning location. The centerpiece of the development is a marina comprising a string of man-made islands, which are designed to harmonize with the region's natural landscape. The islands will accommodate a variety of uses, including nightlife and entertainment, family-friendly activities, and academic marine research facilities. Connected by pathways and organized around a central "pearlescent" node, the Pearl's islands will form a calm harbor with more than 500 boat slips and commercial terminals for cruise ships.
The Pearl of Istanbul is no less ambitious on land. Sculptural towers will rise along the shore, alternating with landscaped terraces that cascade towards the water, mimicking natural plateaus of the region. The towers' massing is designed to capture spectacular views of the marina and the sea beyond it. Luxury accommodations will position the Pearl as a second home to the world's elite, while plentiful hotel rooms and accessibly-priced apartments will ensure that the development remains approachable to a broad public. The towers' base will house retail and restaurants, while street-level retail, services, and traditional cafes will wrap around the other side of the towers' base, presenting a welcoming facade to the surrounding community.
At 1,660,000 square feet, the Pearl of Istanbul is set to become a landmark destination and an important driver of prosperity in the region. The project seamlessly blends modernity and tradition, creating a cosmopolitan resort that celebrates Istanbul's rich cultural heritage. With its stunning location, world-class amenities, and innovative design, the Pearl of Istanbul is poised to become one of the most iconic developments in the region, attracting visitors from all over the world for generations to come.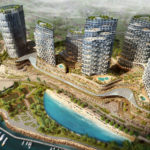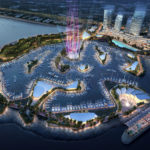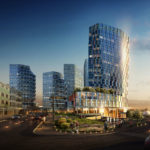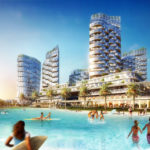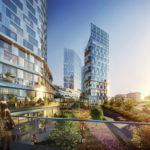 Project's associated companies