Transformed Pacific Heights: Vibrant Artwork Against a Gray Palette
San Francisco, CA, USA
Interior designer John Anderson, from John K. Anderson Design, was enlisted to bring together the colors and furnishings of a Pacific Heights project. His main focus was to find the perfect neutral backdrops for the artwork, which took months of careful consideration. The result is a vibrant display of artwork against a predominantly gray palette, a departure from the typical stark white of art galleries.
One of the challenges Anderson faced was the existing woodwork, which he found to be beautiful but oppressive. In particular, the tall baseboard in the living room created a low-ceilinged feel. To solve this issue, he made a bold decision to paint the walls, ceiling, and upper and lower moldings all in the same color, Benjamin Moore's Smoke Embers. This choice helped elongate the room and create a more spacious atmosphere. Anderson acknowledges the importance of respecting the past while ensuring the home meets the needs of its current occupants.
The transformation of this Pacific Heights project showcases Anderson's expertise in creating a harmonious and functional space. By carefully selecting the right neutral backdrops, he has allowed the artwork to shine and bring life to the home. The departure from traditional gallery aesthetics demonstrates the designer's willingness to explore new possibilities and create a unique experience for the homeowners.
In conclusion, John Anderson of John K. Anderson Design has successfully coordinated the colors and furnishings of a Pacific Heights project, creating a stunning backdrop for vibrant artwork. His careful consideration of the neutral backdrops and the decision to paint the woodwork in Benjamin Moore's Smoke Embers has transformed the space, making it more open and inviting. Anderson's expertise shines through in this project, showcasing his ability to blend traditional and contemporary elements to meet the needs of his clients.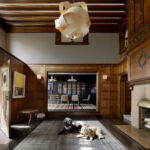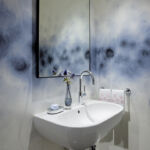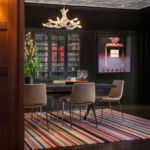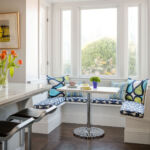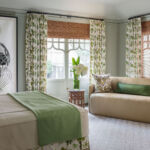 Project's associated companies