Bates Smart Redefines Workplace Design with 161 Collins St Refurbishment
161 Collins St, Melbourne VIC 3000, Australia
Bates Smart Redefines Workplace Design with 161 Collins Street Project
Bates Smart, a leading architectural studio, has recently completed the refurbishment of the historic T&G building located in the 'Paris end' of Collins Street in Melbourne's CBD. The international real estate firm, Pembroke, engaged the firm to transform the building into a world-class workplace environment while preserving its historic charm.
One of Melbourne's most beautiful buildings, the T&G building was completed in 1928 and occupies a significant corner address. The project involved an extensive upgrade that includes state-of-the-art tenant facilities, brand new end-of-trip facilities, and club-style concierge services. The project also boasts significant 4,000sqm campus-style floor plates around the atrium, making it an ideal space for modern workplaces.
The heart of the project is the signature atrium, transformed into a casual tenant-focused working lounge. Different spaces were designed to allow people to gather and relax, with natural materials, greenery, and daylight creating a warm and inviting oasis-like space. The atrium has become a true destination, offering a unique experience to the building's tenants and visitors.
The project also successfully creates new clarity on the ground plane, with the carpark entry relocated from Flinders Lane to Russell Street. The new pedestrian entrance via Flinders Lane provides sightlines from Collins Street to Federation Square, while the main entrance has been reconfigured to form a clear and unobstructed entry. A new canopy has also been introduced, adding a touch of elegance to the prestigious address.
In conclusion, Bates Smart's refurbishment of the T&G building has created a world-class, A-grade office environment that befits the prestigious Collins Street address. The design firm has redefined the workplace design with this project, showcasing their ability to create a space that combines historic charm with modern functionality. The T&G building is now a true gem of Melbourne's CBD, offering a unique experience that is sure to impress.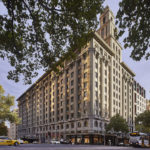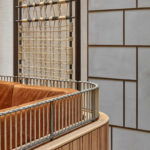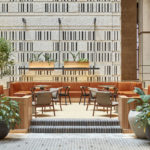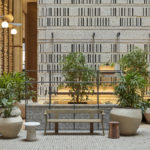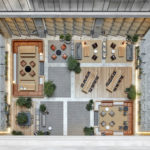 Project's associated companies