Ocean Township High School's Cutting-Edge Athletic Performance Center: Elevating Student Athletes with Innovative Design
550 W Park Ave, Ocean Township, NJ 07755, USA
Ocean Township High School is set to undergo an exciting transformation with the addition of an innovative Athletic Performance Center. This ambitious architectural project has been entrusted to the renowned Solutions Architecture studio, known for their expertise in creating functional and aesthetically pleasing spaces. The proposed addition is aimed at providing state-of-the-art facilities to enhance the athletic capabilities of the high school's students.
The Athletic Performance Center will serve as a hub for all sporting activities, offering a range of cutting-edge amenities designed to elevate the performance of athletes. The center will boast top-of-the-line training equipment, spacious workout areas, and dedicated spaces for specialized training programs. The Solutions Architecture studio has meticulously planned the layout to ensure maximum functionality and efficiency, allowing athletes to optimize their training routines and achieve peak performance.
In addition to the athletic facilities, the center will also include spaces for sports medicine and rehabilitation. This holistic approach emphasizes the well-being of the athletes, providing them with access to professional medical care and support. The Solutions Architecture studio has taken into consideration the specific requirements of sports injury treatment and prevention, creating an environment that promotes healing and recovery.
Furthermore, the aesthetic elements of the Athletic Performance Center have not been overlooked. The Solutions Architecture studio understands the importance of creating an inspiring and visually appealing space. With this in mind, the center will feature modern design elements, incorporating natural light and open spaces to foster a sense of energy and motivation. The architects have also taken into account the existing architectural style of Ocean Township High School, ensuring the addition seamlessly integrates with the overall campus atmosphere.
In summary, the forthcoming addition of the Athletic Performance Center at Ocean Township High School is a testament to the commitment of both the school and the Solutions Architecture studio in providing an exceptional environment for student-athletes. The center will offer state-of-the-art training facilities, sports medicine services, and a visually stunning design. With this transformative project, Ocean Township High School aims to nurture the athletic talents of its students and create a space that inspires excellence. The Solutions Architecture studio's expertise and attention to detail ensure that the center will be a valuable asset to the school community for years to come.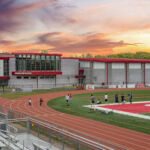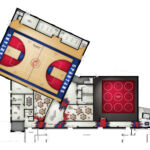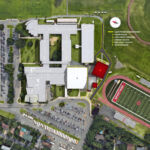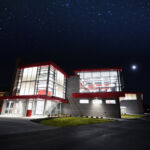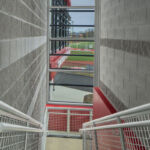 Project's associated companies