Seamlessly Integrated Residence in Curico's Parque El Buchén
Potrero Grande, Curicó, Maule, Chile
The O-B House, designed in 2018 by WINTERI | Architecture & Planning, is nestled in the picturesque El Buchén area of Curico. Surrounded by a dense forest of raulí, oak, and cypress trees, this stunning residence seamlessly integrates with its natural surroundings. The architects cleverly oriented all project areas towards the north, allowing for breathtaking views of the native deciduous forest valley.
One of the standout features of the O-B House is its facade, which not only welcomes ample natural light but also provides uninterrupted vistas of the surrounding landscape. The choice of materials used in the construction of the house, such as wood and stone, further enhances the connection between the building and its terrain. These materials are skillfully employed to create two distinct "Ceilings" within the house. One of the ceilings houses the children's bedrooms, while the other encompasses the main room, effectively separating spaces and ensuring the privacy of the entire family.
Spanning a total area of 123 m², the O-B House boasts a thoughtful design that maximizes both functionality and aesthetics. By harmonizing with the environment, the architects have succeeded in creating a serene retreat that seamlessly blends into its natural surroundings. The result is a home that not only offers a comfortable living space but also serves as a testament to the beauty and tranquility of its location in Curico's Parque El Buchén.
In summary, the O-B House is a remarkable architectural project that exemplifies the expertise of WINTERI | Architecture & Planning. With its strategic orientation, use of natural materials, and integration with the surrounding landscape, this residence offers a truly unique living experience. Whether enjoying the stunning views from the facade or finding solace in the privacy of the various spaces, the O-B House provides a harmonious balance between nature and architecture.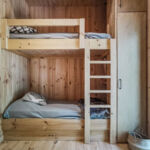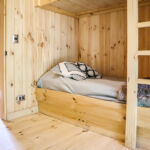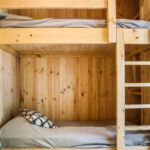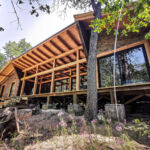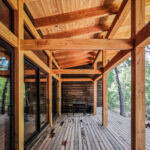 Project's associated companies