Revolutionary WOOD-SKIN Transforms M&CSAATCHI Lobby in Milan
Milan, Metropolitan City of Milan, Italy
WOOD-SKIN, a cutting-edge technology developed by the architectural studio of the same name, has been chosen by renowned designer Antonio Paciulo to transform the lobby and reception area of the global advertising agency, M&CSAATCHI, in Milan, Italy. The result is an awe-inspiring creation that combines functionality and artistic design.
Paciulo's vision for the space was brought to life using WOOD-SKIN technology, which allowed for the creation of both the structure and the cladding of the design. Utilizing flat sheets of black MDF (Medium-density Fiberboard) coated with metal laminate, the WOOD-SKIN technology enabled the transformation of these materials into a remarkable origami-like shell.
The central screen, which acts as the focal point of the space, is enveloped by this large functional origami shell. The intricate folding of the WOOD-SKIN panels on-site resulted in a captivating and visually stunning structure. The ability of WOOD-SKIN to seamlessly integrate various technologies, such as screens and speakers, further enhances its appeal. It serves as a versatile platform for implementing technology, ensuring that complex designs can be executed effortlessly.
The WOOD-SKIN technology not only offers limitless design possibilities but also provides a practical solution for incorporating technology into architectural designs. By seamlessly blending technology with artistry, this WOOD-SKIN creation is a testament to the innovative possibilities that arise when craftsmanship and technology converge.
This extraordinary project by M&CSAATCHI and Antonio Paciulo showcases the prowess of WOOD-SKIN in pushing the boundaries of architectural design. The collaboration between the renowned advertisement agency and the visionary designer has resulted in a space that captivates visitors and reflects the agency's creative spirit. The use of WOOD-SKIN has allowed for the creation of a truly unique and mesmerizing experience for anyone stepping into the lobby and reception of M&CSAATCHI in Milan.
In summary, the collaboration between M&CSAATCHI and Antonio Paciulo has brought forth an exceptional design for the lobby and reception area of the global advertisement agency in Milan. The use of WOOD-SKIN technology has enabled the creation of a functional and visually striking origami-like structure. By seamlessly integrating technology into the design, WOOD-SKIN has once again proven its ability to make complex designs feasible. This remarkable project stands as a testament to the limitless possibilities that arise when craftsmanship meets innovation.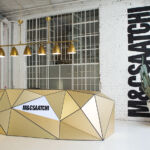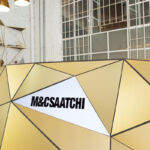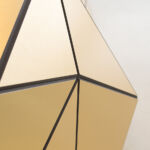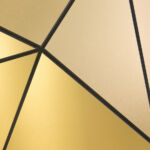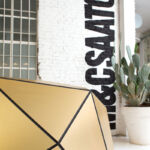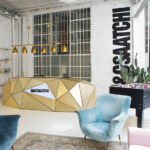 Project's associated companies