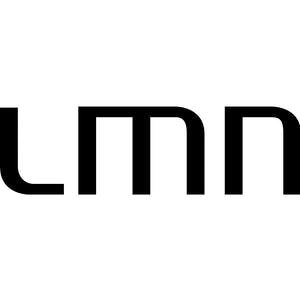 Interior Designer
Seattle, WA, USA
About the Job
Position Title: Design Specialist - Interiors
Qualifications and Responsibilities:
LMN Architects is actively seeking a skilled and talented individual to join our team as an Interior Designer. Success in this role requires a genuine passion for interior design, a discerning eye for aesthetics, and the ability to effectively communicate design concepts through visualization and material selection.
At LMN, we offer a flexible work schedule that allows employees to work from home, the office, or any preferred location on Mondays and Fridays. From Tuesday to Thursday, employees are expected to be present, ensuring a balanced and adaptable approach that caters to personal and commuting needs.
Our project delivery approach at LMN Architects is distinctive and deeply ingrained in our culture and methodology. With 10 active partners who actively contribute to collaborative work, we foster an environment where diverse experiences and talents converge for each project. Our single studio model provides the opportunity to build meaningful connections with colleagues while simultaneously tackling large-scale projects.
The ideal candidate for the Interior Designer position should possess a minimum of eight years of relevant experience and demonstrate the following qualifications and abilities:
Proven proficiency in developing design concepts from initial ideation to detailed documentation and specification.
Capacity to work autonomously or guide team members through the design process with minimal supervision, collaborating effectively with design partners or leaders.
Ability to seamlessly integrate with other building components and systems, including architecture and structural systems.
Experience working collaboratively with owners, contractors, and consultants.
Extensive knowledge of construction materials and finishes across a broad spectrum.
Proficiency in Revit and Enscape for 3D modeling and rendering, as well as Adobe Creative Suite.
Comprehensive understanding of sustainability principles and demonstrated implementation within the design process. Additional certifications such as LEED, WELL, and Fitwell are advantageous.
Track record in the design and delivery of furniture, fixtures, and equipment (FFE).
Familiarity with contract and financial considerations when engaging with owners and contractors.
If you meet these requirements and find this opportunity appealing, we invite you to submit your cover letter, resume, and portfolio to LMN Architects for consideration.
Nice to have some experience with these types of Projects
Apartment
Art Installations
Bank
Bus
Commercial
Community center
Corporate
Cultural
Gallery
Government Health
Grocery Stores
Hospitality
Hotel
Night Club
Office
Private house
Residential
Transport Infrastructure
Nice to have these Skills
3D
3DS Max
ArchiCad
AutoCAD
Blender
CAD
Nice to have some experience in these fields
3D Visualisation
Architecture
Architecture Drafting
Exteriors Design
Furniture Design
Interiors Design
Landscape
Salary
Salary to be Discussed with a Successful Candidate