Innovative Health & Wellness Center: Seamlessly Blending Architecture & Fitness
Coon Rapids, MN, USA
The Architecture Advantage, LLC architectural studio has recently completed a remarkable Health and Wellness Center project, catering to the increasing demand for fitness and health facilities among today's students and athletes. The project involved constructing a 49,000 square foot addition to the existing campus athletic facilities, carefully integrated with the original structure. This ingenious concept allowed the facility to remain fully functional during the construction process.
Upon the completion of the new addition, the existing locker and gym areas, covering 22,000 square feet, were reorganized and renovated. The result is a state-of-the-art athletic and recreational complex spanning a total of 71,000 square feet, dedicated to promoting health and lifelong wellness. Unsurprisingly, this facility has become immensely popular among students, faculty, and staff alike.
One of the standout features of this project is the inclusion of two new competition courts for basketball, complementing the existing court. Additionally, the center boasts an indoor walking track, comprehensive weight and cardio exercise areas, and dedicated offices for the athletic department. These additions ensure that the Health and Wellness Center caters to a wide range of fitness activities and requirements.
The architectural design of the facility deserves special mention. The exterior massing of the building has been carefully planned to seamlessly integrate the old and new sections of the campus. This approach effectively minimizes the scale of the new field house proportions, creating a harmonious blend that is aesthetically pleasing and respectful of the original architecture.
Overall, the Health and Wellness Center developed by the Architecture Advantage, LLC architectural studio is a testament to their commitment to creating innovative and functional spaces. This project not only meets the growing demand for fitness facilities but also provides a hub for promoting health and well-being within the campus community. Its popularity among students, faculty, and staff is a testament to its success in fulfilling these objectives.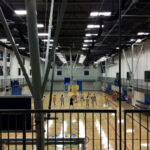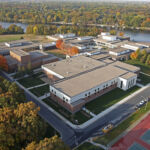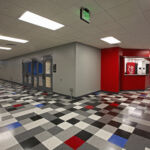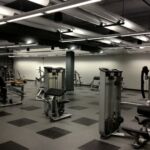 Project's associated companies