Modern Apartments in Berlin Friedrichshain | Grünberger Höfe
Berlin, Germany
In Berlin Friedrichshain, a new addition has transformed a courtyard situation. The original front building has been enhanced with the construction of a modern 6-storey apartment building, complete with underground parking. This new structure aligns with the lateral wing, resulting in a spacious building flooded with natural light from three sides. Access to the apartments is provided through the entrance located at the intersection of the side wing and the main building. A half turn stairway leads the way, ensuring convenient entry for residents. Additionally, an external spiral stairway offers an alternative escape route.
Moving along the hallway, which serves as a central artery for the building, two apartments per floor can be found. To accommodate residents with limited mobility, an elevator is thoughtfully installed. The wing of the building comprises 2-room apartments featuring spacious open kitchens, well-designed bathrooms, and inviting balconies. On the other hand, the main building volume houses 4-room apartments equipped with open kitchens and two balconies to enjoy the surrounding views.
The 4th floor and attic flat have been thoughtfully combined to create a luxurious duplex apartment. Throughout the planning process, the focus was on creating cost-effective housing solutions that offer high-quality living spaces at affordable prices. This way, the project aims to cater to a wide range of individuals seeking comfortable rental accommodations in the vibrant city of Berlin.
The Grünberger Höfe project, designed by the renowned wolff:architekten architectural studio, showcases their commitment to creating innovative and sustainable living environments. With a contemporary design and attention to detail, this development seamlessly blends functionality with aesthetics. The result is a harmonious integration of old and new, providing residents with a comfortable and modern living experience. Residents of the Grünberger Höfe can enjoy the benefits of an ideal location in Friedrichshain, a district known for its lively atmosphere and cultural diversity.
In summary, the new apartment building in Berlin Friedrichshain adds a fresh dimension to the existing courtyard configuration. The project, created by wolff:architekten, offers a range of well-designed apartments with convenient access, spacious interiors, and ample natural light. By prioritizing cost-effective construction methods without compromising on quality, the development aims to provide affordable rental housing options. The Grünberger Höfe project exemplifies the studio's dedication to creating modern and sustainable living spaces in the heart of Berlin.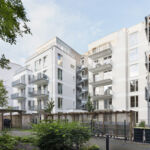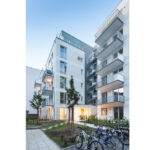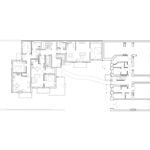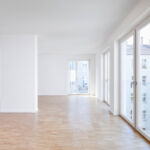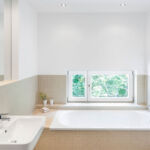 Project's associated companies