Framed Conoids: Transforming Houston's USPS Center with Striking Architecture
Houston, TX, USA
The Framed Conoids project, created by the SMLA, LLC architectural studio, has become a permanent installation in downtown Houston. This unique project occupies 2,600 square feet of the ground level of a former United States Postal Service central distribution center. Initially, the area was a secured fenced space designed to protect valuable packages. However, as part of repurposing the building into an art and events center, the objective was to transform this unappealing fenced area into something visually striking.
The installation itself consists of four interconnected rooms, each defined by distinct geometries. The repetitive structural grids and the chain link fence of the original enclosure serve as a framework for the installation. On one side, there are four framed rectilinear views, while the other side features clusters of circular profiles. These opposing profiles, along with the series of rooms, create a captivating visual experience. The synthetic yarn constructs of the installation further enhance the overall aesthetic.
The design of the Framed Conoids installation draws inspiration from Le Corbusier's architectural works, such as the roofs of Ronchamp and Saint Pierre at Firminy-Vert, as well as the Philips Pavilion at Expo 58'. The two parallel sides of the fenced area give rise to projections of two primitive shapes, forming a conoids geometry. The integration of existing fence elements and recycled bicycle rims adds an element of sustainability to the project.
The result of this experimentation is a space that offers multiple interpretations. Firstly, the interior framed geometries create secondary rooms within a single encompassing space. Secondly, the layering of rooms and the use of different shapes provide a fresh perspective when viewed from different angles. The Framed Conoids installation not only transforms the abandoned structure but also engages with its surroundings in intriguing ways.
In summary, the Framed Conoids project by SMLA, LLC has successfully repurposed a former USPS distribution center in downtown Houston. This permanent installation has revitalized a once undesirable fenced area, infusing it with artistic elements. The four interconnected rooms, defined by distinct geometries, create a captivating visual experience. Drawing inspiration from renowned architectural works, this installation pushes the boundaries of design and offers multiple interpretations. The Framed Conoids project is a testament to the transformative power of art in repurposing spaces.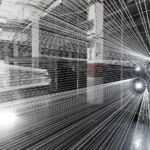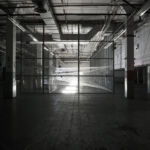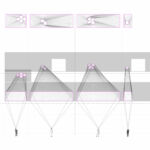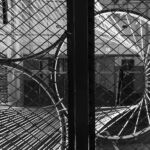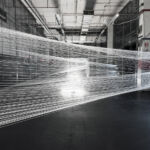 Project's associated companies