Harmonizing Czech Culture: Sustainable Embassy Design
The Your Building Here architectural studio recently completed an exciting project - a competition for the design of a new Embassy of the Czech Republic in the United States. This prestigious endeavor aimed to showcase the rich culture and spirit of the Czech Republic on foreign soil. Our primary objective was to create a structure that seamlessly blended into the surrounding neighborhood, both in terms of size and character. Additionally, we wanted the embassy to function efficiently, have minimal environmental impact, and utilize the site's natural features in its architecture.
To achieve these goals, we decided to construct several low-story buildings arranged in terraces, complemented by charming garden plots. However, due to stringent security requirements, certain areas had to be closed and placed underground. This necessitated sinking one-third of the structure. Nevertheless, we managed to establish a connection between the green roofs and gardens with the adjacent park and forest. This integration allowed for breathtaking views from within the embassy. Interestingly, the stringent security needs of the building inadvertently provided a high level of privacy from the nearby streets, creating a sense of refuge and familiarity within the walls.
Openness, dignity, sustainability, and respect for the surroundings and neighbors were paramount in our design approach. The Embassy, with its north-south orientation, comprises four core buildings - consulate, office, representation, and residence. All four are located toward the rear of the site and interconnected for easy accessibility. We have also prioritized the project's environmental impact, targeting LEED certification. Careful attention has been paid to the complex's energy systems and materials, ensuring they adhere to the strictest environmental standards.
The Your Building Here architectural studio is proud to have contributed to the creation of a remarkable Embassy of the Czech Republic. This project successfully captures the essence of Czech culture while harmonizing with its American surroundings. By seamlessly integrating into the neighborhood and incorporating sustainable design practices, we have created a beacon of diplomacy that symbolizes the strong bond between these two nations.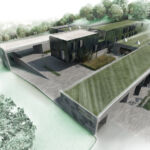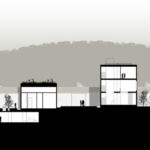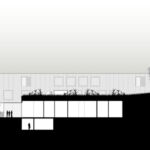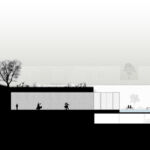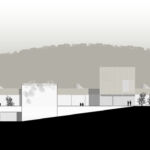 Project's associated companies