Modern Office Design in Charlotte, NC: Cunningham Recreation
Charlotte, NC, USA
The design concept of this office building in Charlotte, NC was derived from the intersection of two main ideas. The first idea is rooted in the family-owned business, embodying the values of legacy, home, and shelter. This idea is expressed through the incorporation of a vernacular gabled roof, which adds a touch of familiarity and warmth to the overall design. The second idea revolves around creating an open and flexible workplace that can attract and retain talent. To achieve this, the architectural design incorporates a tall open volume, a clear layout structure, and simple materiality, providing a conducive environment for collaboration and creativity.
Throughout the design process, there has been a seamless collaboration between the architectural firm, Ossa Studio, and the general contractor, Myers Chapman. Their partnership has focused on achieving the optimal level of quality and cost-effectiveness for the project. To aid in the visualization and decision-making process, extensive use of Building Information Modeling (BIM) technology has been leveraged from the project's inception. Realistic renderings and virtual reality environments have been created to facilitate discussions on design decisions. Furthermore, BIM models encompassing structural, mechanical, plumbing, and electrical engineering have been shared among the project team for coordination and will eventually be transferred to the contractor for construction clash detection.
Currently, the architectural team is diligently working on developing the construction documents for this project. Once construction begins in the summer of 2020, more information and updates will be shared. This Cunningham Recreation project, brought to life by Ossa Studio, aims to create a modern and functional office building that reflects the values of a family-owned business while providing an open and flexible workspace to attract and retain talented individuals. With careful attention to detail and the utilization of innovative technology, this office building is set to become a landmark in Charlotte, NC, blending both tradition and progress seamlessly.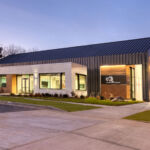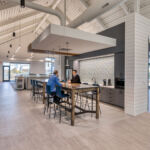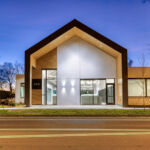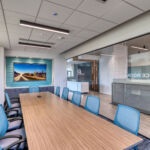 Project's associated companies