Campo Verde: A Nature-Driven Retreat in Tecate Desert
Tecate, Baja California, Mexico
Nestled deep in the wilderness of the Tecate desert in Mexico, lies a remarkable 30-acre anti-resort and natural retreat community known as Campo Verde. This unique haven is blessed with abundant water and favorable weather, creating the perfect environment for a diverse range of birds and other fauna found in the Costal Chaparral Ecosystem, exclusive to the Southern California - Baja California region. With a commitment to preserving 95% of the local flora, Campo Verde offers owners and guests the opportunity to explore breathtaking trails, stumble upon hidden ponds during certain seasons, and revel in the company of ranch animals while basking in the refreshing shade of ancient oak trees that are over 200 years old.
At the heart of Campo Verde lies an architectural masterpiece, comprising 60 micro cabins, individually owned by investors and managed by Natal. This innovative development presents a remarkable chance to embrace a nature-driven community design. The Gracia Design team, drawing inspiration from the simple way of life of the local Kumeyaay tribes who inhabited the region for centuries, conceptualized cabins that emulate the concept of a "Nido" or "Nest."
Constructed using locally sourced materials such as bricks, steel, and wood, each micro cabin boasts a modest 250 square foot footprint. Inside, owners and guests are treated to a private bedroom with awe-inspiring views, where both the warmth of a fireplace and the beauty of the outdoors can be enjoyed from the comfort of their beds. The cabins also feature a full bathroom with an outdoor shower, a small kitchenette, and a private patio complete with a fire pit, allowing visitors to connect with nature at its deepest level.
Campo Verde Shelters will be ready to welcome owners by mid-summer 2019, and a local operator will manage the community for non-owners who wish to experience this one-of-a-kind ecosystem. To foster a sense of community, gatherings will be organized, bringing like-minded individuals together. Additionally, amenities such as a restaurant and pool will be built, further enhancing the experience for residents and guests alike.
Campo Verde is more than just a retreat; it is a sanctuary where nature takes center stage and where individuals can truly reconnect with their inner selves. With its commitment to environmental preservation and its unique architectural design, this community stands as a testament to the harmonious coexistence of humanity and the natural world.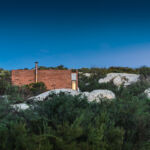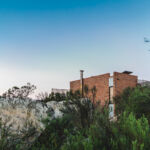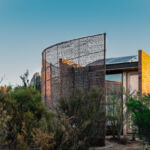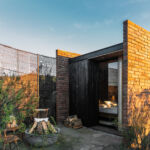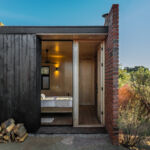 Project's associated companies