Exquisite Blend of Traditional & Contemporary: Campiello dei Meloni Apartment
Municipality 1 Venezia-Murano-Burano, Venice, Metropolitan City of Venice, Italy
Campiello dei Meloni apartment is an exquisite architectural project crafted by the esteemed Zanon & Dipaola architetti architecture studio. Situated in a charming neighborhood in Italy, this project showcases the studio's expertise in creating elegant and functional living spaces. The apartment is designed with meticulous attention to detail, ensuring a harmonious blend of traditional and contemporary elements.
Upon entering the apartment, one is immediately greeted by a sense of warmth and sophistication. The studio has skillfully utilized high-quality materials such as wood, stone, and glass to create a refined yet inviting atmosphere. The open-plan layout allows for seamless transitions between the different areas, promoting a fluid and connected living experience. Natural light floods the space through strategically placed windows, further enhancing the sense of openness and tranquility.
The Campiello dei Meloni apartment offers a range of well-appointed rooms that cater to the needs of its residents. The bedrooms exude comfort and tranquility, with carefully chosen color palettes and plush furnishings. The living area is designed to be the heart of the home, featuring a spacious and inviting ambiance for relaxation and entertainment. The kitchen is a chef's dream, equipped with state-of-the-art appliances and ample storage space. Every aspect of this project has been thoughtfully curated to ensure a seamless blend of aesthetics and functionality.
Zanon & Dipaola architetti have also paid great attention to the outdoor space of the Campiello dei Meloni apartment. A private terrace provides an oasis of serenity, offering residents the perfect spot to unwind and enjoy the beautiful surroundings. Lush greenery and carefully selected outdoor furniture create a peaceful retreat within the bustling city.
In summary, the Campiello dei Meloni apartment is a testament to the architectural prowess of Zanon & Dipaola architetti. This project showcases their ability to seamlessly integrate traditional and contemporary design elements, resulting in a harmonious and elegant living space. With its attention to detail, high-quality materials, and thoughtful layout, this apartment offers residents a truly exceptional and refined living experience.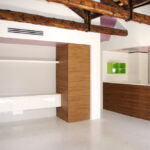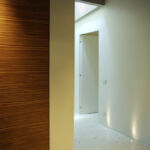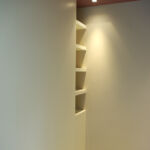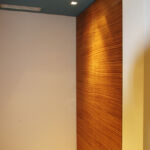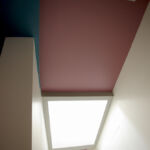 Project's associated companies