Reviving Buzzard Billy's: A Captivating Cajun Concept in Des Moines
Des Moines, IA, USA
Buzzard Billy's, a popular restaurant/bar in Des Moines, has made a triumphant comeback after its previous riverfront location was forced to shut down due to flooding. The revival of this beloved establishment was made possible through the collaboration with the esteemed architectural firm, ge Wattier Architecture [Slingshot], who successfully connected the revamped venue to a captivating Cajun concept. By repurposing a 1960s office building facade into inviting exterior decks and entryways, the architects have created an enticing space that promises a lively atmosphere and exciting experiences.
The transformation of Buzzard Billy's into a modern "swamp shack" has been nothing short of remarkable. The architects' vision and expertise are evident in the meticulous attention to detail. The exterior decks and entryways have been strategically designed to showcase stunning views of downtown Des Moines and the river, making them highly visible to passersby. This strategic placement ensures that the restaurant/bar stands out and attracts customers from both the Court Avenue Entertainment District to the south and Wells Fargo Arena to the north.
One of the key elements that bring life to the exterior space is the clever use of lighting. By invigorating the deck area with well-placed lights, the architects have created an inviting ambiance that beckons visitors to indulge in the delights that await inside. Additionally, the architects have employed big, bold colors and materials to further enhance the allure of Buzzard Billy's. These eye-catching elements not only draw attention but also serve as a testament to the vibrant Cajun concept that the restaurant/bar embodies.
Since its reopening, Buzzard Billy's has become a favorite among locals and tourists alike. The indoor and outdoor spaces are consistently packed with patrons who revel in the comfortable and dynamic surroundings. The successful revamp of the venue has not only breathed new life into the concept but has also garnered high praise from customers. Owner Andy Massoth attests to the transformation's success, stating, "With Buzzard Billy's, we knew we needed to hit a home run with the makeover of the exterior of the building we were moving into. With vision, creativity, and expertise, the professionals at ge Wattier Architecture [Slingshot] produced a design that is not only beautiful (as we are constantly told by patrons), it exudes instant credibility while keeping our ultra-casual conceptual feel intact."
In conclusion, the collaboration between Buzzard Billy's and ge Wattier Architecture [Slingshot] has resulted in a resounding success. The revamped exterior decks and entryways have transformed the restaurant/bar into a captivating and enticing destination. With its modern "swamp shack" design, Buzzard Billy's has established itself as a must-visit establishment in Des Moines, attracting customers with its vibrant Cajun concept and dynamic atmosphere.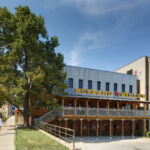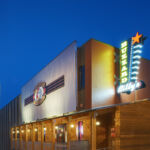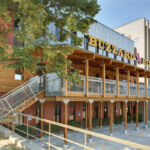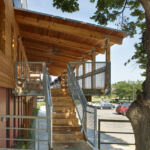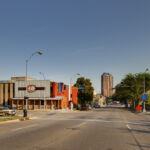 Project's associated companies