Revolutionary Aerosoles SoHo Store Design: Elevating Style & Shopping Experience
CMA, a renowned architectural studio, has eagerly accepted the challenge of designing Aerosoles' first-ever "Flagship" store in the vibrant and historic Cast Iron District of SoHo in Manhattan. This project marks a significant milestone as CMA aims to create a "Signature" design that can be replicated nationwide. The concept has already gained popularity among franchisees worldwide, aligning with Aerosoles' rebranding strategy that places a strong emphasis on style.
Taking inspiration from European design, CMA has worked diligently to cultivate a brand image that perfectly captures Aerosoles' current product marketing efforts. This brand image has been skillfully translated into the stunning design of their stores. The architectural team at CMA has employed clean lines, flexible displays, and an inviting "Art Gallery" ambiance to ensure that the client's product remains the focal point of each store.
The innovative design approach implemented by CMA showcases Aerosoles' products in a manner that leaves a lasting impression on customers. By incorporating flexible displays, the store layout can be easily adapted to accommodate the latest shoe collections, while maintaining a sleek and organized appearance. This dynamic design allows the products to shine, enticing customers to explore and immerse themselves in the world of Aerosoles.
CMA's commitment to creating an exceptional shopping experience is evident through the creation of an "Art Gallery" feel within each store. The carefully curated design elements evoke a sense of sophistication and elegance, elevating the overall ambiance and making customers feel as though they are stepping into a high-end boutique. This artistic approach not only reflects Aerosoles' commitment to style but also reflects their dedication to providing customers with a unique and memorable shopping experience.
In summary, CMA has successfully risen to the challenge of designing Aerosoles' flagship store in the trendy Cast Iron District of SoHo. Their "Signature" design concept, inspired by European aesthetics, has been met with resounding success among franchisees globally. Through clean lines, flexible displays, and an artistic ambiance, CMA has effectively showcased Aerosoles' products while creating a memorable and stylish shopping environment. With this project, CMA has proven their ability to translate a brand's image into a tangible and captivating architectural design.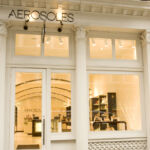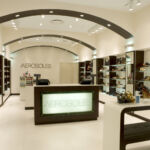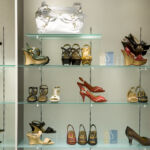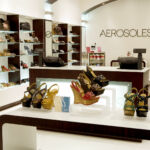 Project's associated companies