Acibadem Altunizade: Innovative Hospital Complex with State-of-the-Art Technology and Sustainability
İstanbul, Türkiye
Acibadem Altunizade: A Cutting-Edge Hospital Complex
Acibadem Altunizade is a new healthcare facility that stands out for its size, scope, and innovation. Developed by the renowned architectural firm Lamar Johnson Collaborative, this project is a one million-square-foot hospital that features both inpatient and outpatient services under one roof. The facility is situated on a 3.7-acre site in a densely populated urban area, which posed a significant challenge for the architects. However, they managed to create a cohesive and functional design that meets the needs of patients, visitors, and staff.
The first notable aspect of Acibadem Altunizade is its unique layout, which consists of separate clinic and inpatient towers connected by a shared podium base. This base houses public amenities and diagnostic and treatment services, making it a hub of activity for the entire complex. The architects utilized the site's topography to create a multi-story concourse that extends the length of the podium, providing easy access to different levels and areas. This concourse also serves as a wayfinding element, identifying separate entrances for inpatient, outpatient, and emergency care. Overall, the design of Acibadem Altunizade is both elegant and functional, providing a seamless experience for patients and staff.
The second key feature of Acibadem Altunizade is its state-of-the-art technology. The hospital boasts several advanced diagnostic and treatment methodologies, including Gamma Knife ICON technology, Robotic Angiography, and a Triple-Unit Hybrid Operating Room System. This last feature is the first of its kind in the world, combining three different advanced diagnostic methodologies into one unit. Acibadem Altunizade also features several specialty programs that are organized as centers of excellence, including the most advanced Oncology Center in Turkey, a Brain Surgery Center, a Cell Therapy Center, and a Robotic Surgery Center. These centers utilize cutting-edge technology to provide the best possible care for patients.
The third aspect of Acibadem Altunizade that sets it apart is its commitment to sustainability. The hospital is among the largest completed hospitals in Turkey targeting LEED Gold certification, which is a testament to its eco-friendly features. The architects used advanced materials and construction techniques to minimize the building's environmental impact, while also maximizing energy efficiency and water conservation. Acibadem Altunizade is a model for sustainable healthcare facilities, demonstrating that it is possible to provide world-class care while also being responsible stewards of the environment.
In conclusion, Acibadem Altunizade is a remarkable healthcare facility that showcases the best of modern architecture, technology, and sustainability. The Lamar Johnson Collaborative has created a design that is both beautiful and functional, providing patients with a seamless experience and staff with state-of-the-art tools. The hospital's commitment to sustainability is also commendable, setting a new standard for eco-friendly healthcare facilities. Acibadem Altunizade is a true civic icon that will serve as a beacon of hope and healing for years to come.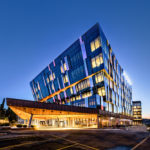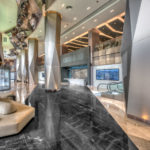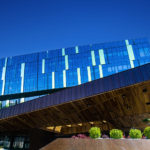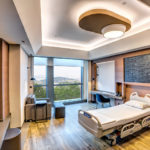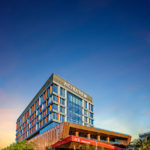 Project's associated companies