Stunning Modern Architecture: 705 W Dilido Residence, Miami Beach
Miami Beach, FL, USA
The 705 W Dilido Residence project, located on the dry lot of the DiLido Island in Miami Beach, is a stunning example of modern architecture. Spanning an impressive 3,850 square feet of living area, this residence presents an innovative solution for a challenging corner lot. By strategically shifting the house towards the rear of the lot, the impact on the neighborhood is minimized while seamlessly integrating with the surrounding urban space.
One of the standout features of this modern residence is the incorporation of vertical louvers on the second-floor balconies. These louvers not only provide a visually striking element but also create a sense of floating for the overall design. Additionally, this project marked the introduction of Porche Design Studio lighting (Apure), elevating the level of design intent for homes with similar characteristics.
The 705 W Dilido Residence made waves in the real estate market, breaking the price record for dry lots. Its unique design and attention to detail garnered significant attention, resulting in a quick sale within just one week. This speaks volumes about the appeal and desirability of this exceptional property.
The seamless integration of indoor and outdoor spaces is a testament to the thoughtfulness behind the design. By giving open space to the street where the pool and outdoor areas serve as a visual extension of the urban environment, the residence becomes an integral part of the neighborhood. This innovative approach ensures that the property not only stands out but also harmonizes with its surroundings.
In conclusion, the 705 W Dilido Residence is a remarkable project created by the AI2 Design architectural studio. Its modern design, strategic placement, and attention to detail make it a standout property on DiLido Island. This residence not only broke the dry lot price record but also showcases the potential for integrating contemporary design with the existing urban fabric.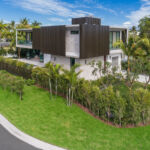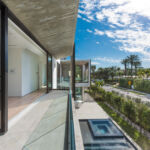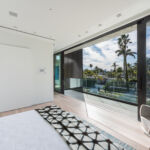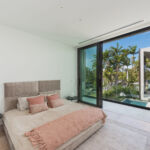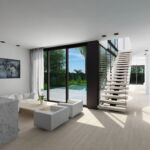 Project's associated companies