Transforming 530½: Restoring Chicago's Unique Architectural Gem
Chicago, IL, USA
530½ may be one of the most peculiar addresses in West Town, occupying a mere 153 square feet of space. This triangular building is a true anomaly in Chicago, known as a "coach house" due to its forward-facing design resulting from the diagonal construction of Ogden Avenue in the 1920s. Originally serving as a hot dog stand, it has since housed a variety of occupants, including one-person offices and even a limousine dispatcher. However, with little demand for such a small commercial space, the owner decided to explore new possibilities for this unique architectural gem.
Seeking to restore and preserve this fragment of history, the owner enlisted the help of Via Chicago Architects + Diseñadores to devise a new plan. Together, they devised a clever solution to capitalize on the thriving shared housing market and the growing trend towards more efficient living spaces. Their vision? To transform the charming brick structure into a residential micro-unit.
The architects quickly realized that the existing basement was a valuable asset. However, creating a duplex unit would require a new staircase that would consume a significant portion of the limited available space. Instead, they decided to forgo the basement and lower the main floor level. This ingenious move not only created a spacious living area with lofty 13-foot ceilings but also allowed for the addition of a wood-paneled bed loft above a full-size bathroom. To ensure ample natural light, the existing large window was divided into quarters, providing generous daylight to each space without compromising the integrity of the brick shell.
Currently, the project is navigating a complex zoning approval process, as it is considered an "existing, non-conforming structure" in almost every aspect. Despite these challenges, construction is expected to commence in late 2018. This ambitious project undertaken by Via Chicago Architects + Diseñadores is a testament to their commitment to preserving architectural history and adapting spaces to meet the evolving needs of urban dwellers. Once completed, the 530½ project will undoubtedly stand as a testament to the creativity and resourcefulness of the team who transformed an oddity into a modern micro-unit.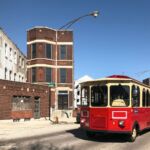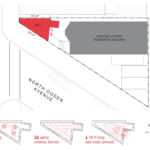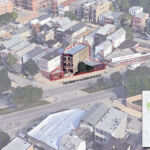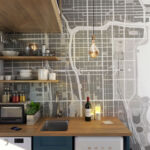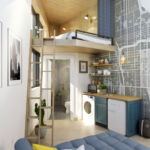 Project's associated companies