Sleek & Sustainable: Yongjia Apartment - Shanghai's Architectural Gem
Shanghai, China
Yongjia Apartment, located in Shanghai, China, is a stunning architectural project that embodies the innovative and visionary design philosophy of YMSK Architects & Interior Designers. Completed in 2013, this residential development stands as a testament to the studio's commitment to creating harmonious living spaces that seamlessly blend functionality, aesthetic appeal, and sustainability.
The architectural design of Yongjia Apartment is characterized by its sleek and contemporary aesthetic. The facade of the building showcases a seamless integration of glass, steel, and concrete, creating a visually striking presence in the Shanghai skyline. This modernist approach to architecture is further enhanced by the use of clean lines, geometric shapes, and an emphasis on simplicity. The result is a visually captivating structure that exudes a sense of sophistication and elegance.
Beyond its striking exterior, the interior spaces of Yongjia Apartment are thoughtfully designed to maximize comfort and functionality. The architects have skillfully utilized space planning techniques to create fluid and open living areas that promote natural light and a seamless flow between rooms. The minimalist interior design aesthetic is accentuated by the use of high-quality materials and finishes, creating a sense of understated luxury.
In addition to its aesthetic appeal, sustainability is a key feature of the Yongjia Apartment project. YMSK Architects & Interior Designers have incorporated various eco-friendly elements into the design, such as energy-efficient lighting systems, rainwater harvesting, and green rooftops. These sustainable features not only reduce the environmental impact of the building but also contribute to the overall well-being of its residents.
Yongjia Apartment is a true testament to the expertise and creativity of YMSK Architects & Interior Designers. By combining innovative design, functionality, and sustainability, this architectural project has created a harmonious living space that embraces the modern lifestyle while respecting the environment. The blend of contemporary aesthetics and thoughtful design choices make Yongjia Apartment a true gem in the Shanghai architectural landscape.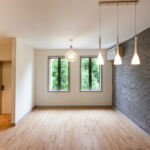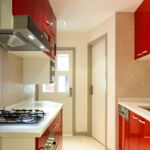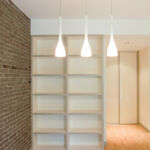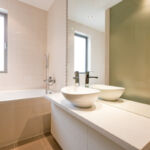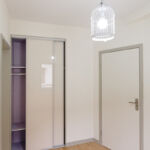 Project's associated companies