Captivating Transformation: Sassoon Villa - Shanghai's Architectural Gem
Shanghai, China
The Sassoon Villa, a private residence situated in Shanghai, stands as an extraordinary architectural gem that emerged during the period between 1880 and 1930. Spanning across an impressive 1225 square meters of lush gardens, this English countryside villa boasts a substantial 800 square meters of living space. Serving as the cherished summer retreat for Victor Sassoon, a British Jewish real estate tycoon known as the "King of Real Estate" in Shanghai, this opulent villa has left an indelible mark on the city's history.
Constructed using brick and adorned with a wooden structure covered in a striking shade of red, the eastern wing of the mansion has been thoughtfully transformed by the renowned YMSK Architects & Interior Designers into a haven for the members of the exclusive Nine Dragons Polo Club. The architects have skillfully combined modern and classical elements, employing vibrant hues and lavish decorative pieces to breathe life into this magnificent villa and create an inviting ambiance that is truly one-of-a-kind.
Every inch of the villa reflects the meticulous attention to detail that YMSK Architects & Interior Designers have poured into this project. The interiors boast a harmonious blend of contemporary and traditional materials, resulting in a captivating fusion of old-world charm and modern elegance. The carefully curated furniture selection further adds to the villa's allure, creating a space that is both visually stunning and invitingly cozy.
The transformation of the Sassoon Villa by YMSK Architects & Interior Designers has unveiled a captivating masterpiece that captures the imagination of all who step foot within its walls. The villa's historical significance, coupled with the meticulous design choices, exemplifies the architectural prowess of the studio. Through the harmonious blend of modern and traditional elements, the architects have successfully breathed new life into this grand estate, creating an enchanting retreat that will continue to inspire awe for generations to come.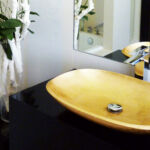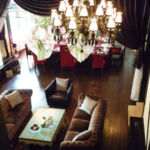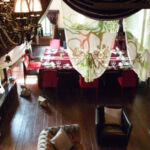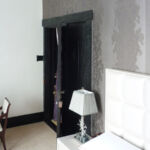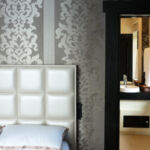 Project's associated companies