Experience Miami Luxury Living at 10 W San Marino Residence
10 W San Marino Dr, Miami Beach, FL 33139, USA
The AI2 Design architectural studio presents an extraordinary project known as the 10 W San Marino Residence. Situated on a 105' waterfront lot width at the southern tip of San Marino Island, this innovative design concept aims to create a floating roof that seamlessly connects with the surrounding environment.
One of the main highlights of this design is the inclusion of a roof deck, strategically positioned to offer unobstructed views of the magnificent Miami Skyline. By utilizing the location to its advantage, the architects have managed to create a space where residents can truly appreciate the beauty of their surroundings.
The design of the residence also focuses on maximizing the use of space and creating an open and airy atmosphere. With 12' high ceilings on the first floor and 10'6" on the second floor, the volumetric layout provides a sense of grandeur. The main entrance boasts a double-height ceiling, adding a touch of drama to the overall design.
To enhance the interior quality, Dunagan Diverio Design Group, a distinguished interior design studio, has collaborated closely with the architects. Their expertise has resulted in a stunning interior that perfectly complements the main design intent, allowing residents to embrace the authentic Miami lifestyle within this luxurious residence.
The lighting design studio, Apure, has also played a vital role in creating a remarkable ambiance. Working in tandem with the architects, they have meticulously designed the ceilings, incorporating AC diffusers and Porsche Design Studio lights. The kitchen and bathrooms, designed by the renowned Italian manufacturer Boffi, add a touch of elegance and sophistication to the space.
The 10 W San Marino Residence offers a plethora of amenities, including six bedrooms, six and a half bathrooms, a home theater, main and service kitchens, and a two-car garage equipped with Tesla Chargers. The appliances used throughout the residence are of the highest quality, featuring Subzero/Wolf appliances that ensure both functionality and style.
In summary, the 10 W San Marino Residence is a testament to the architectural prowess of AI2 Design. Its innovative design approach, attention to detail, and collaboration with esteemed partners have resulted in a truly exceptional luxury residence. This project exemplifies the perfect fusion of contemporary design, functionality, and a genuine Miami lifestyle.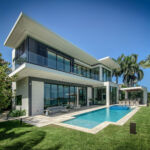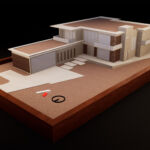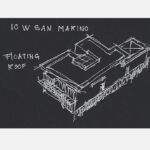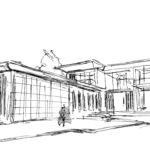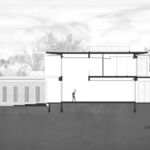 Project's associated companies