Seabreeze East: Redefining Coastal Living with Silberstein Architecture
Delray Beach, FL, USA
Seabreeze East: A Coastal Haven by Silberstein Architecture
Seabreeze East, a captivating architectural project envisioned by the renowned Silberstein Architecture studio, is set to redefine coastal living. Located in a picturesque coastal town, this exquisite development harmoniously blends modern design with the natural beauty of its surroundings. With meticulous attention to detail, Silberstein Architecture has created a sanctuary that seamlessly integrates with the coastal landscape, providing residents a unique and tranquil living experience.
The architectural concept of Seabreeze East is rooted in the idea of embracing the ocean's elements. The studio has artfully crafted a design that maximizes the breathtaking views of the sea, allowing residents to indulge in the ever-changing beauty of the ocean. The use of expansive floor-to-ceiling windows and open-plan layouts creates a seamless connection between the interior and exterior spaces, inviting an abundance of natural light and fresh ocean breezes to flow throughout the living spaces.
Silberstein Architecture's commitment to sustainability is evident in every aspect of Seabreeze East. The project incorporates eco-friendly features such as solar panels, rainwater harvesting systems, and energy-efficient appliances, reducing the environmental impact while ensuring a comfortable and sustainable lifestyle for residents. Additionally, the design incorporates green spaces, including rooftop gardens and communal courtyards, fostering a sense of community and providing residents with serene outdoor spaces to relax and unwind.
Seabreeze East offers a range of luxurious amenities that cater to the discerning needs of its residents. A state-of-the-art fitness center, a spa, and a swimming pool provide opportunities for relaxation and rejuvenation. The development also features a stylish clubhouse, complete with entertainment areas and social spaces, where residents can come together and forge lasting connections. Furthermore, the project's prime location ensures easy access to the town's vibrant cultural scene, as well as a variety of dining, shopping, and recreational options.
In summary, Seabreeze East by Silberstein Architecture presents a visionary architectural project that seamlessly merges modern design with the captivating coastal setting. The studio's commitment to sustainability, attention to detail, and luxurious amenities create an unparalleled living experience. With its awe-inspiring views, idyllic green spaces, and a range of carefully crafted facilities, Seabreeze East offers a haven where residents can immerse themselves in the beauty of coastal living.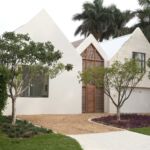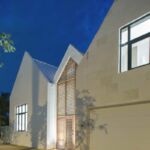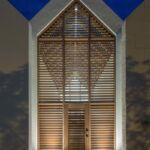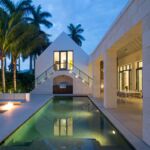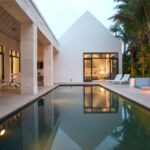 Project's associated companies