ST GEORGE'S MEWS
Primrose Hill, London, UK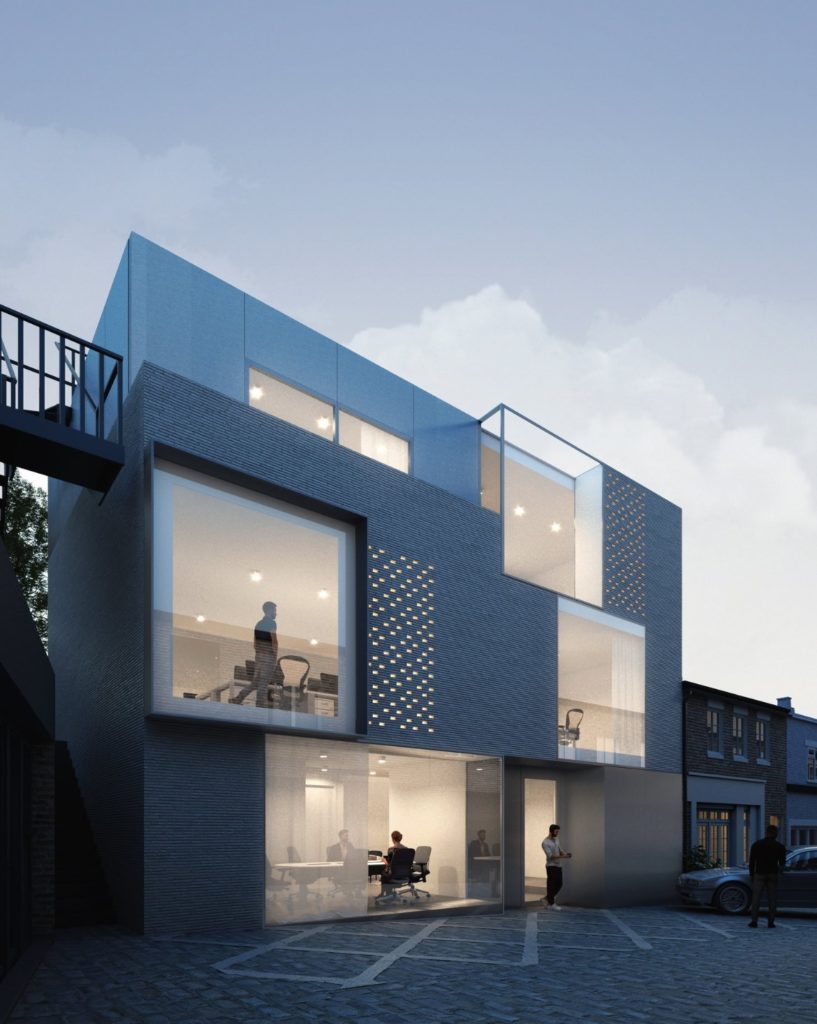 This new-build office complex, which is located in the heart of Primrose Hill, was planned in accordance with a hierarchical order established by the tripartite reading of the existing street elevation. Single, double, and triple component components are used to create the mass of the object. Following the construction of a single block (about equal in height to the ground floor and in depth to the site), three 3D components with varying sizes are utilised repeatedly to construct the overall shape.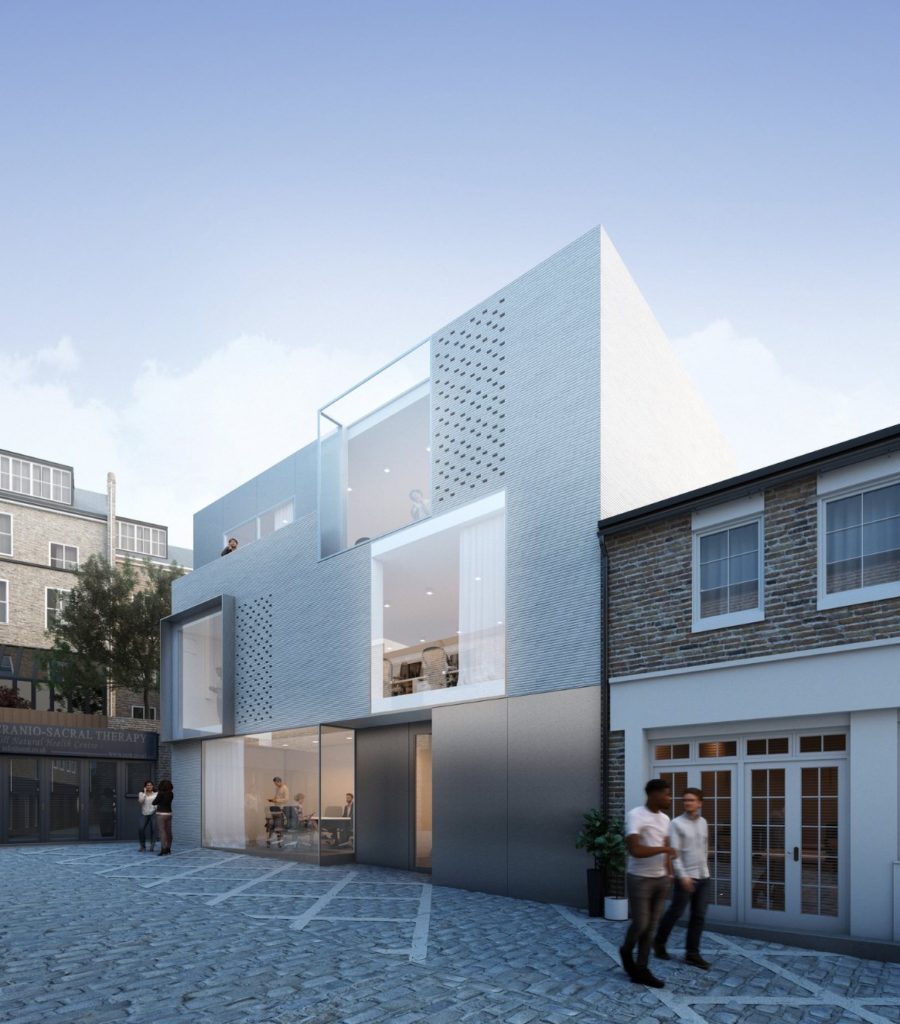 It has been taken into consideration to guarantee that a more comfortable massing connection has been established between the planned building and its neighbouring buildings than was originally intended to exist. One separate block with a diverse and dynamic façade is formed by the combination of the three repetitive composite sections that have been merged together.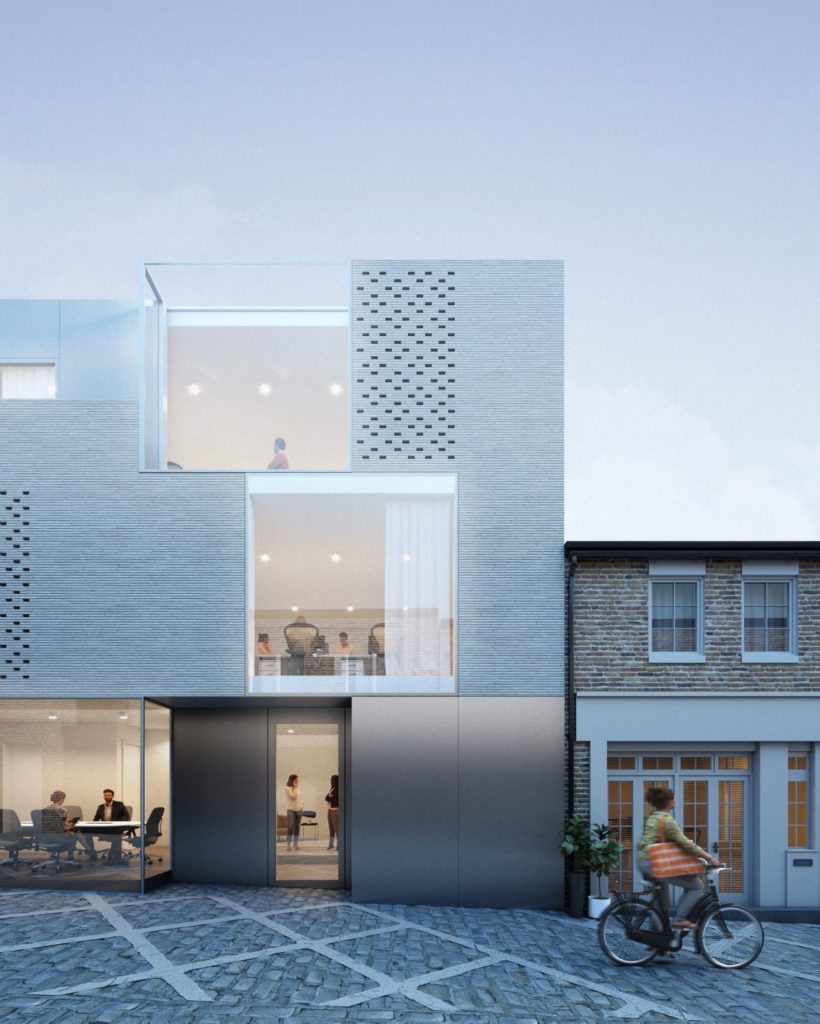 It is important to take material inspiration from the surrounding environment in order to ensure that the suggested materials are complimentary to those of neighbouring buildings and the street as a whole.