Revius Lyceum: A Modern Education Campus for 1,200 Students
Revius Lyceum in Doorn: A New Education Campus for 1,200 Students
The public presentation of the new Revius Lyceum in Doorn has revealed a unique and modern design for the education campus. The project, developed by Spring Architecten and MoederscheimMoonen Architects, features two buildings: the main school building and a separate sports centre. The campus will be able to accommodate up to 1,200 students and is distinguished by its compact and transparent design.
A Compact School with a Dynamic Heart
Architect Alfons Hams from Spring Architecten explained that the main ambition of the project was to create a centre of education that does not have corridors. Instead, each space serves as an effective environment for learning, allowing the designers to create a whole palette of education activities. The design features an auditorium, lab spaces, and a study hall, adding real flair to the conventional programme of classrooms devoted to specific subjects. The result is a compact, three-storey design, in which the different 'learning courts' and classrooms are clustered around the dynamic heart of the school.
Natural Lighting and the Outside World
The Revius Lyceum in Doorn is also unique in how it allows students to come in regular contact with natural lighting and the outside world. This design feature adds to the overall ambiance of the campus, creating a bright and open environment that promotes learning and creativity. The new education campus is sure to inspire and support students for years to come.
A Separate Sports Centre
In addition to the main school building, the Revius Lyceum in Doorn also features a separate sports centre. This facility provides ample space for athletic activities and is designed to integrate seamlessly with the main school building. The sports centre will allow students to engage in a wide variety of physical activities, promoting a healthy and active lifestyle.
Overall, the new Revius Lyceum in Doorn is a remarkable project that showcases the creativity and innovation of modern architectural design. The education campus is sure to become a landmark in the region, attracting students and visitors alike.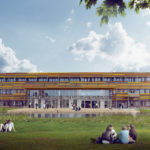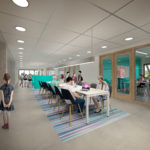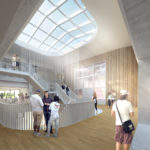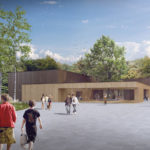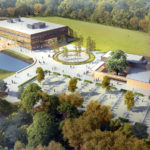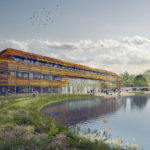 Project's associated companies