Residencia Rj16: Captivating Architecture by Won Arquitectos
Managua, Nicaragua
Residencia Rj16: A Marvelous Project by Won Arquitectos
Located in the heart of Intermezzo del Bosque, the Residencia Rj16 stands tall as a testament to the visionary work of the renowned architectural studio, Won Arquitectos. This masterpiece in construction has captured the attention of both locals and architectural enthusiasts alike, drawing them in with its captivating design and unparalleled beauty.
From the moment one sets their eyes on the Residencia Rj16, it becomes abundantly clear that this project is destined to become an architectural icon. The studio's meticulous attention to detail is evident in every aspect of the building, from the carefully crafted exterior facade to the thoughtfully planned interior spaces. With its sleek lines and harmonious blend of materials, the Residencia Rj16 seamlessly integrates into its natural surroundings, creating a captivating visual harmony.
The architectural brilliance of the Residencia Rj16 lies not only in its aesthetic appeal but also in its functionality. The design maximizes natural light, allowing it to flood every corner of the residence, creating an atmosphere of warmth and tranquility. The open concept layout enhances the sense of spaciousness, promoting a seamless flow between the different areas of the house. This integration of form and function is a testament to Won Arquitectos' commitment to creating spaces that not only inspire but also serve their purpose with utmost efficiency.
As one explores the Residencia Rj16, it becomes evident that every aspect has been meticulously planned to cater to the needs and desires of its future residents. The project boasts a range of luxurious amenities, including a state-of-the-art gymnasium, a serene swimming pool, and beautifully landscaped gardens. These carefully curated features provide a sanctuary for residents to unwind, rejuvenate, and enjoy the beauty of their surroundings.
In summary, the Residencia Rj16 is a true masterpiece that seamlessly blends architectural brilliance with functionality. Designed by the esteemed Won Arquitectos, this project has not only captured the attention of architectural enthusiasts but also set a new standard for contemporary residential living. As the construction nears completion, anticipation continues to build for the moment when this architectural gem will be unveiled to the world, leaving an indelible mark on the landscape of Intermezzo del Bosque.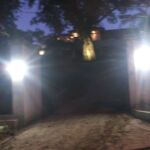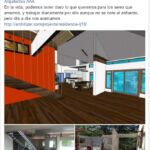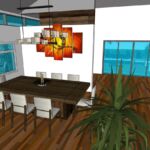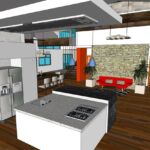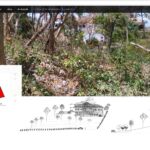 Project's associated companies