Experience Nature-Inspired Urban Living at Qingdao Rock City
Licang District, Qingdao, Shandong, China
Rock City is an impressive retail and hotel development situated in the Licun district of Qingdao. Spanning an expansive 143,000 square meters, this four-level complex was designed by the renowned architectural studio, Mix StudioWorks. Drawing inspiration from the magnificent rock formations and scenic trails of the nearby Laoshan Mountain, the project seamlessly blends nature and urban living.
One of the standout features of Rock City is its integration with the city's pedestrian network. Recognizing Licun's residents' love for walking, the project expands and connects seamlessly with the existing pedestrian pathways, creating a natural flow between the city and the development. This integration allows visitors and tenants to easily access the various levels of the complex, thanks to the leisurely ramps that wind their way through the spaces, reminiscent of the picturesque walks of Laoshan.
Phase one of Rock City opened its doors in January 2013, offering a range of retail and hotel options to cater to diverse needs and preferences. The project has already garnered much attention and praise from both visitors and tenants, thanks to its thoughtful design and meticulous execution. However, the journey doesn't end there. Rock City has an exciting upcoming addition in the form of an outdoor grotto district, inspired by the surrounding water elements. Set to open in the spring, this new district is sure to provide a unique and immersive experience for all who visit.
With its harmonious blend of nature-inspired design and seamless connectivity to the city, Rock City stands as a testament to the vision and creativity of Mix StudioWorks. This architectural masterpiece not only enhances the cultural fabric of Qingdao but also offers a vibrant and engaging space for visitors and residents alike. Whether you're looking to indulge in retail therapy, enjoy a luxurious stay, or simply immerse yourself in the beauty of the surroundings, Rock City is the place to be.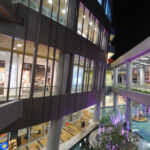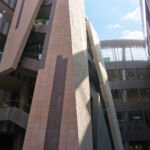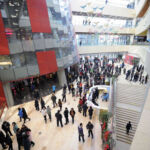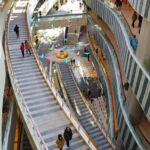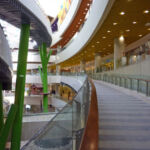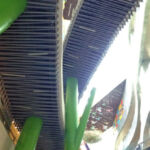 Project's associated companies