Stylish Renovation: Transforming a French Penthouse in Budapest
Budapest, Hungary
Our client from France had a vision of completely renovating their apartment, desiring a fresh and new design with a friendly and comfortable atmosphere. After an extensive search across the country, they selected us, WAYI DESIGN architectural studio, to transform their recently purchased property in Budapest, which is located in the heart of the city. We were faced with the challenge of bringing their vision to life, and we accomplished this by reorganizing the spaces and creating a characteristic environment with the use of furniture.
One of the key elements in this renovation was the incorporation of a curved wall, which not only added a unique touch but also served as a rustic space divider. By using organic materials throughout the apartment, we were able to create an exclusive look that perfectly complemented the client's desired atmosphere.
The interior of the apartment was designed to maximize natural light and provide stunning views of the Danube. Skylights were strategically placed to allow ample sunlight to flood the space, creating a bright and inviting ambiance. The carefully chosen Italian furniture and fixtures further enhanced the overall aesthetic, reflecting the impeccable taste of our client.
In this penthouse project, we aimed to create a space that not only met our client's expectations but exceeded them. The WAYI DESIGN architectural studio utilized our expertise to transform this apartment into a stylish and comfortable living space. The reorganization of the rooms, along with the addition of a curved wall, rustic space divider, and the use of organic materials, all contributed to the creation of a truly unique and inviting atmosphere.
Through our meticulous attention to detail and careful selection of furniture and fixtures, we were able to achieve a design that perfectly suited our client's taste. The result is a renovated apartment that not only showcases our architectural prowess but also provides our client with a warm and welcoming retreat in the heart of Budapest.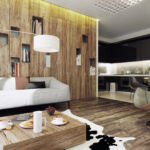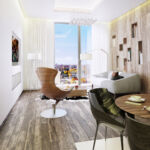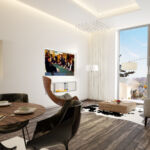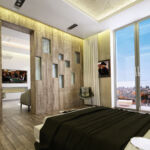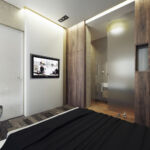 Project's associated companies