Experience Tranquil Living with the O House YGSDD: A Stunning One-Bedroom Home with an Internal Courtyard
Introducing the O House YGSDD project, a stunning proposal for a single-family one-bedroom house with an internal courtyard. Created by the esteemed architectural studio, YGS Design & Development, this innovative design embraces the concept of an "O" shape. The house seamlessly envelops the courtyard, allowing the internal spaces to offer breathtaking views into this private oasis. Not only does this design provide an abundance of natural light, but it also offers picturesque landscaped views, creating a serene and tranquil atmosphere.
One of the standout features of the O House is the small yard that extends to the east. This outdoor space provides the perfect setting for relaxing or enjoying outdoor activities. Additionally, a spacious deck to the north serves a dual purpose as both an entrance and a bedroom deck space. This clever layout ensures that residents can easily access the house while also having a dedicated area to unwind and take in the surroundings.
The true brilliance of the O House lies in its organization around the central courtyard. This design element not only enhances the overall aesthetic appeal but also contributes to the internal layout, space definition, and privacy. The courtyard acts as a focal point around which the various living spaces are arranged, creating a harmonious flow throughout the house. This thoughtful arrangement ensures that each area of the house benefits from natural light and beautiful views, making the O House a truly unique and enchanting living space.
The YGSDD architectural studio has truly outdone themselves with the O House project. Their attention to detail and commitment to creating a space that seamlessly integrates with nature is evident in every aspect of the design. The O House offers a sanctuary for its residents, incorporating both functionality and beauty into its layout. Whether it's enjoying the peacefulness of the internal courtyard or taking advantage of the outdoor spaces, this house provides a truly exceptional living experience.
In conclusion, the O House YGSDD project is a remarkable architectural feat. Its "O" design concept not only embraces the beauty of an internal courtyard but also ensures that the house is flooded with natural light and offers captivating landscaped views. With its clever layout, private yard, and spacious deck, this house provides the perfect balance between indoor and outdoor living. The YGSDD architectural studio has once again proven their expertise in creating innovative and breathtaking living spaces. The O House is a testament to their commitment to design excellence and their ability to create a tranquil oasis within a single-family home.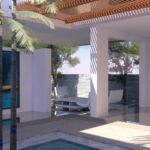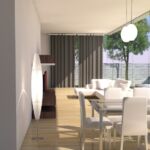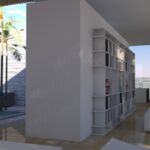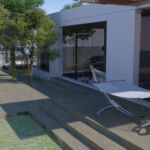 Project's associated companies