Remarkable Transformation: Manhattan Condo Overhaul
New York, NY, USA
The interior of a Manhattan home, located near Grand Central Terminal, has undergone a remarkable transformation thanks to a comprehensive renovation project. Spearheaded by the acclaimed architectural studio Edwin A. Lee, A.I.A, Architect, this overhaul focused on enhancing various areas of the residence, resulting in a sleek and contemporary aesthetic.
One of the major highlights of the renovation was the complete demolition of the existing kitchenette. In its place, a spacious and modern kitchen was created, featuring exquisite wood cabinetry and stunning granite countertops. A stylish stone mosaic backsplash was added to enhance the visual appeal, while the installation of hardwood flooring added warmth and elegance. The kitchen was also equipped with new electrical fixtures, a raised ceiling at the cooking area, and in-cabinet lighting, all complemented by a selection of upscale appliances.
The bathroom was given a complete makeover as well, with a range of luxurious upgrades. A new vanity, shower fixtures, and a water conservation toilet were installed, ensuring both style and functionality. The walls were adorned with beautiful marble tiles, while the flooring was replaced with striking stone tiles. Wainscot walls with trim molding added a touch of sophistication, and the entire space was given a fresh coat of paint. New electrical fixtures completed the transformation.
The entry hallway was not left untouched, as it was designed to create a welcoming and well-lit ambiance. The addition of new hardwood flooring, along with recessed ceiling lighting, instantly brightened up the space. Moving into the bedroom, new polished walls and flooring were introduced, along with fresh paint, creating an inviting and relaxing atmosphere.
The living room was also given a much-needed upgrade. With new hardwood flooring and the inclusion of an electric fireplace, the space exudes both comfort and style. The addition of new paint, base, and ceiling molding further enhanced the room's aesthetic appeal. To cater to modern needs, electrical fixtures were updated, and provisions were made for media, TV, and internet connections. Additionally, the closets were revamped to include additional hanging spaces and new electrical lighting, ensuring optimal functionality.
The Manhattan Residential Condo Overhaul Renovation project, led by Edwin A. Lee, A.I.A, Architect, has truly breathed new life into this New York home. The meticulous attention to detail and the incorporation of high-quality materials and finishes have resulted in a truly remarkable transformation. With its contemporary design and luxurious amenities, this renovated residence is a testament to the skill and vision of the architectural studio.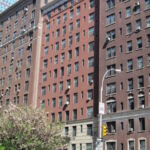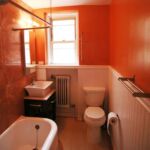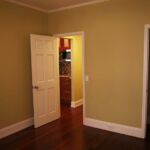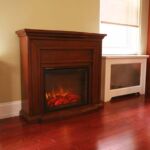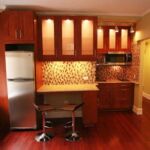 Project's associated companies