Revitalizing a Historic Carnegie Library with MuseumLab
Pittsburgh, PA, USA
Revitalizing a Historic Carnegie Library: Introducing the MuseumLab
The MuseumLab, located in a historic Carnegie Library, has emerged as a beacon of educational innovation and access. Built in 1890, the library was one of the first free public libraries in the United States. However, after lightning struck the library's clock tower and caused a three-ton piece of granite to crash through the roof, the building fell into disrepair and closed its doors in 2006. In 2018, the Koning Eizenberg Architecture architectural studio took on the task of renovating the building, transforming it into a space that offers experimental art and technology programs for young people, a Title 1 charter middle school, and a venue for community events.
Restoring Beauty and Functionality: A Delicate Balance
The MuseumLab's revitalization project was not an easy feat. In the 1970s, expedient interior alterations had been made to the building, which had to be stripped away to reconnect spaces, reintroduce daylight, and reveal the bones of the historic architecture. This process resulted in what has been called a "beautiful ruin" that challenges the conventions of both preservation and educational settings.
In addition to restoring the building's aesthetic, the MuseumLab also aimed to improve its environmental performance and address issues of accessibility. Windows were replaced, and insulation was added to the roof and exterior walls to improve environmental responsiveness. The relocation of the elevator and the enclosure of the 2nd floor light-well achieved much-needed accessibility, unified disparate spaces, and added a double-height daylit gathering space.
Preserving the Past: The MuseumLab's Archeological Exhibit
Despite the MuseumLab's restoration efforts, time and the remodel had taken their toll on the building's interior ornamentation. Column capitals were sliced, steel armatures were exposed, and surface plaster crumbled away. Traditional restoration was not feasible, and so the emerging archeology of the building was turned into an exhibit in and of itself, showcasing the discovery of how things were made.
The MuseumLab has become a testament to the power of adaptive reuse, demonstrating how a historic building can be transformed into a space that is relevant to contemporary society. Through its commitment to educational innovation and access, the MuseumLab is a space that inspires curiosity, imagination, and wonder.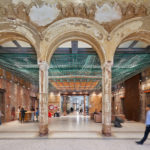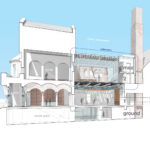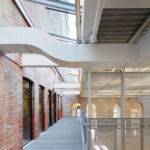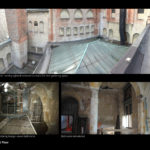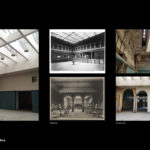 Project's associated companies