Transform Your Bathroom with CSI Kitchen & Bath Studio's Master Bath Renovation
Atlanta, GA, USA
The Master Bath Renovation project, undertaken by the esteemed CSI Kitchen & Bath Studio architecture studio, aims to breathe new life into the heart of your home – the bathroom. With an unwavering commitment to excellence and a keen eye for design, the team at CSI is set to transform your outdated and lackluster master bathroom into a luxurious and rejuvenating sanctuary.
Drawing inspiration from the latest trends and innovations in the world of bathroom design, CSI's architects have meticulously crafted a vision that seamlessly blends functionality and aesthetics. By incorporating state-of-the-art fixtures, premium materials, and intelligent spatial planning, this renovation project promises to elevate your bathing experience to unparalleled heights.
The transformative power of this master bath renovation lies in its attention to detail. CSI's architects understand that your bathroom should not only be a space to cleanse and unwind but also a reflection of your unique style and personality. Whether you prefer a contemporary, minimalist look or a more opulent and ornate design, the team at CSI will work closely with you to ensure your vision is brought to life.
From the initial conceptualization to the final execution, CSI Kitchen & Bath Studio prides itself on providing a seamless and stress-free experience for its clients. With a deep understanding of the technical aspects of construction and an unwavering commitment to quality, you can rest assured that your master bath renovation project will be executed to perfection.
In conclusion, the Master Bath Renovation project by CSI Kitchen & Bath Studio is poised to revolutionize your bathroom space. With a focus on innovative design, meticulous attention to detail, and a commitment to client satisfaction, CSI promises to create a master bathroom that is not only visually stunning but also a haven of tranquility and relaxation. Embark on this transformative journey with CSI and discover the true potential of your bathroom space.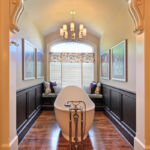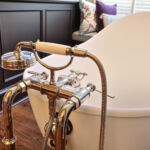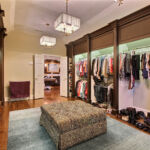 Project's associated companies